Twisted metal fire braziers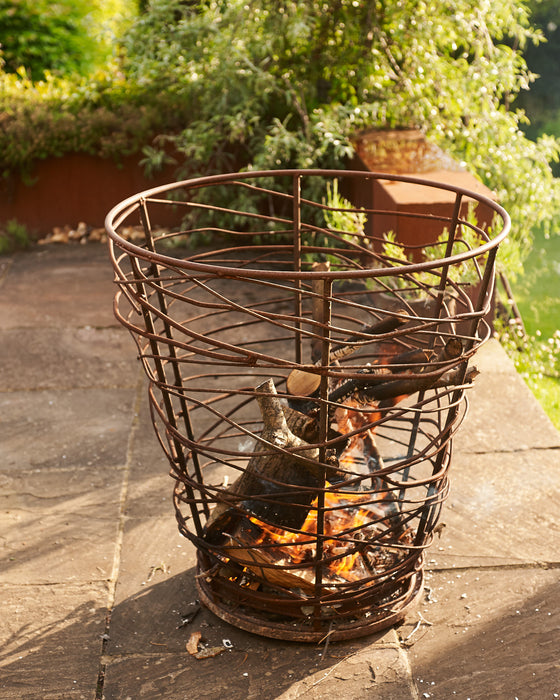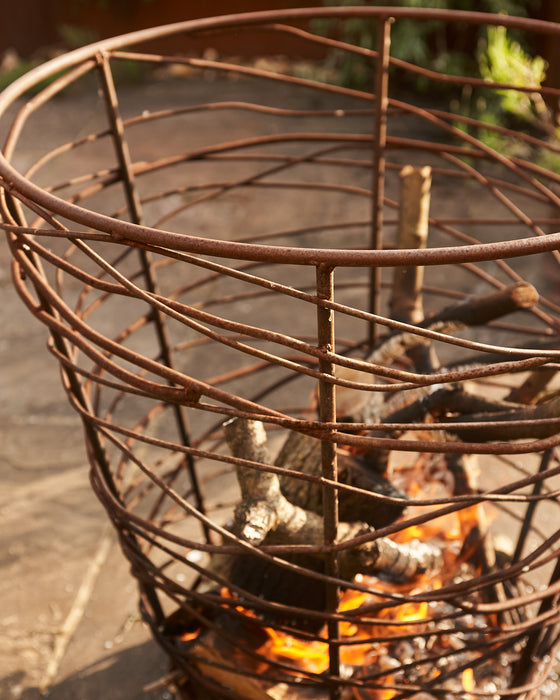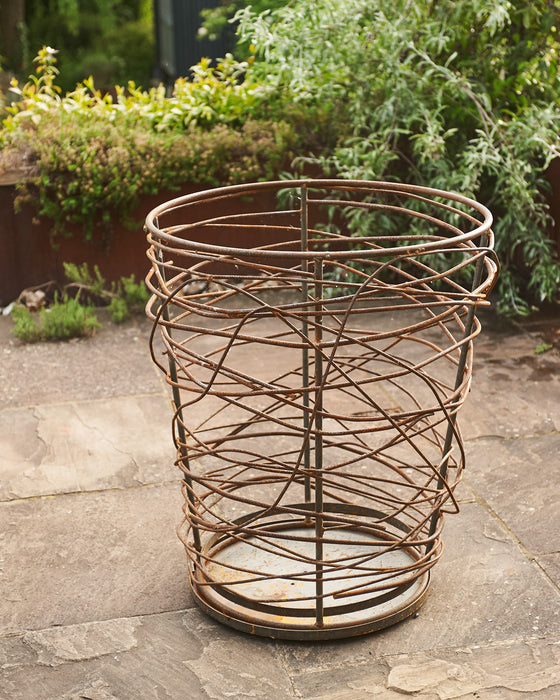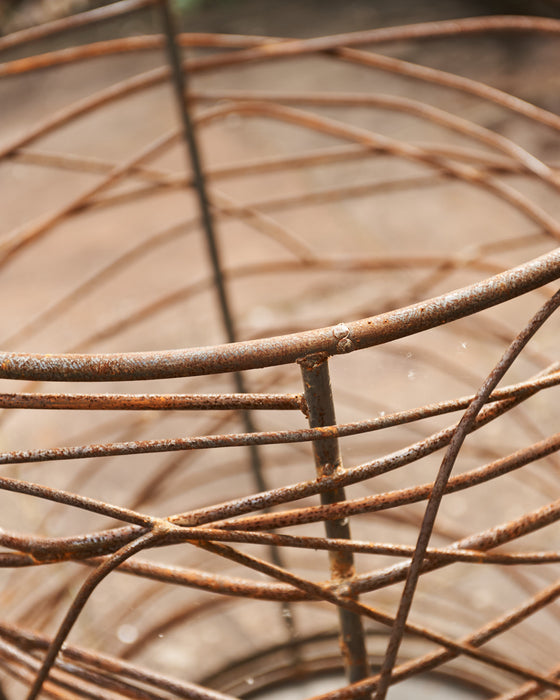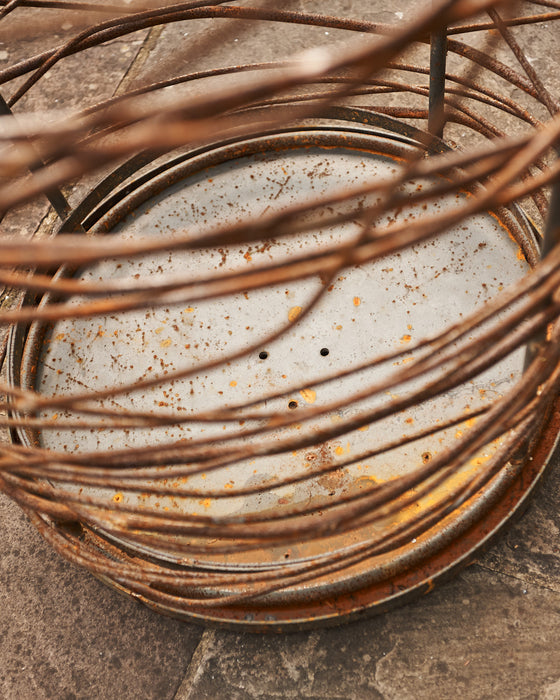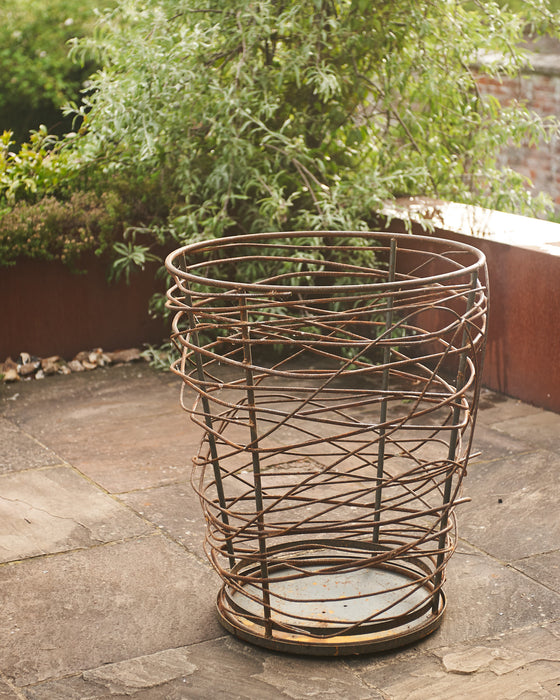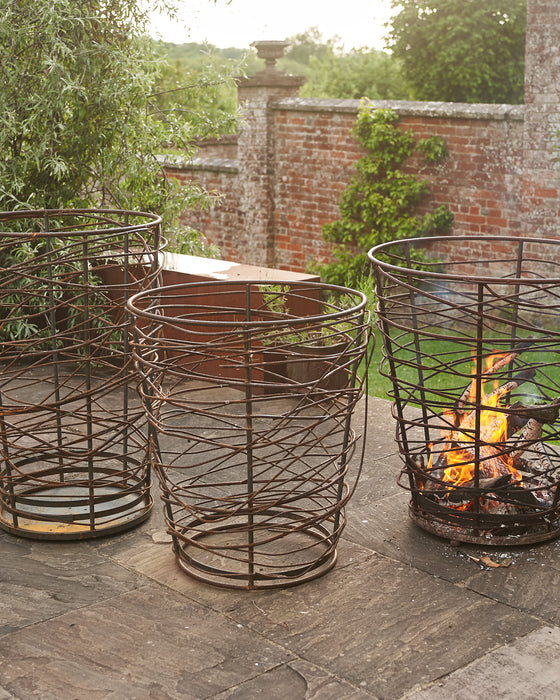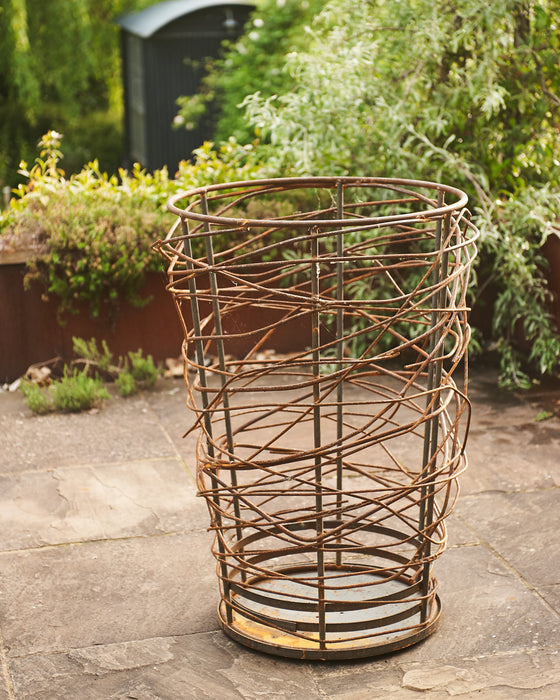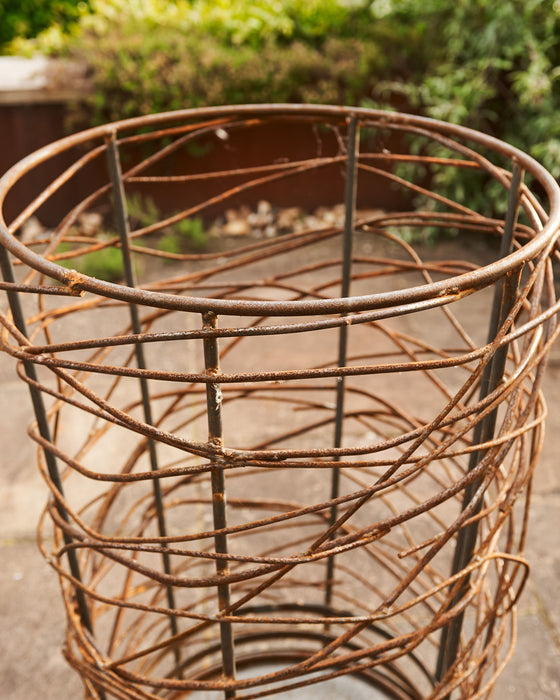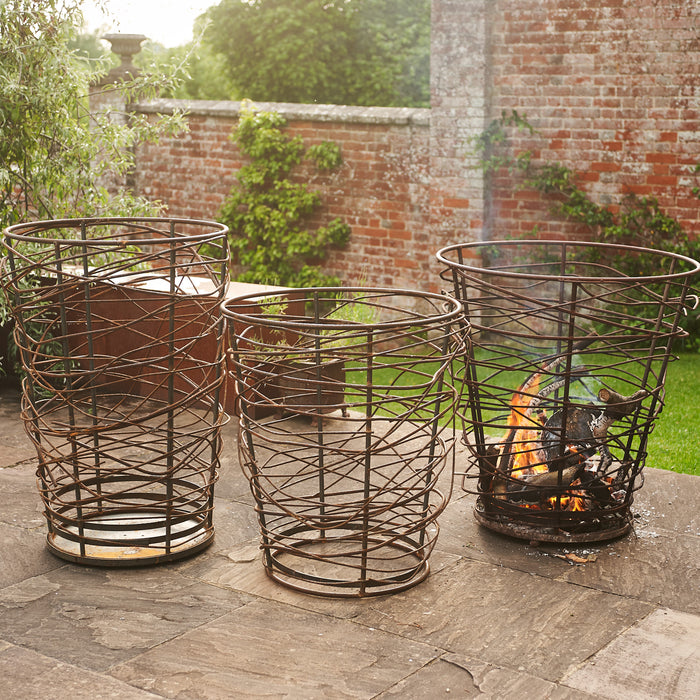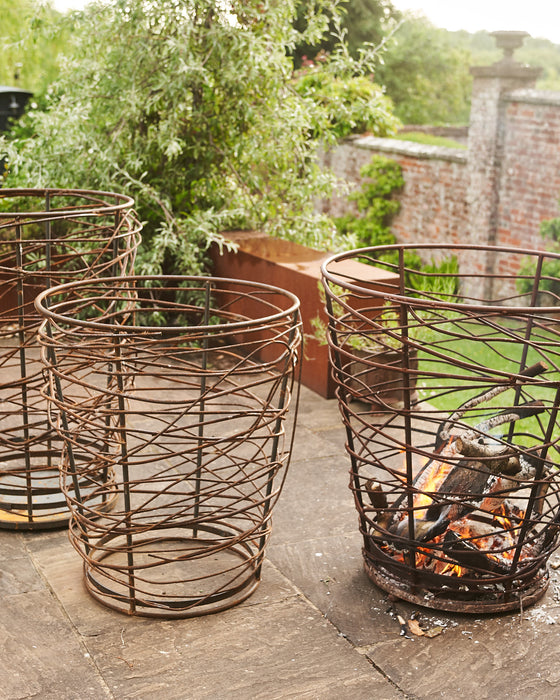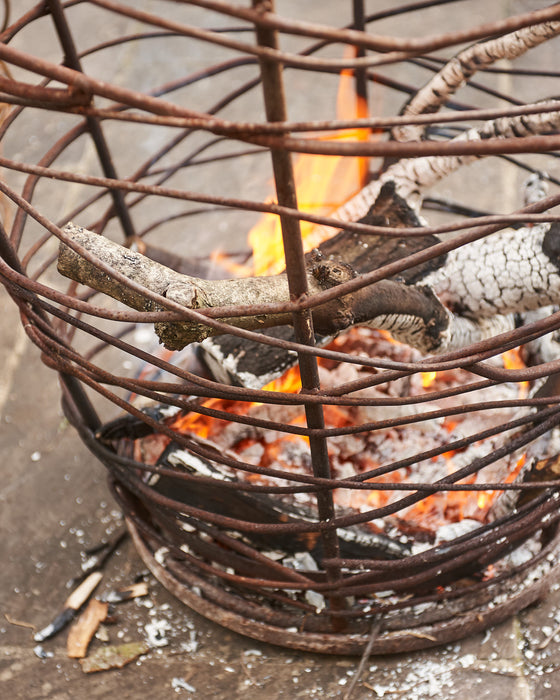 These twisted metal fire braziers are handmade and one offs.
Each brazier thou looking similar will have the metal twisted and then rough welded in a random fashion and be different in height and width. These are a statement piece that are large and imposing.
Perfect for approaching a house a hotel or a restaurant garden
Due to the see through nature they are more of a sculptural skeletal art piece.
A standard fire pit  will be more practical but this is about a visual piece as well.
Each Brazier has a combination of 14/12/10 and 8mm steel.
The braziers will look better in time as the coating of surface rust increases.
At present we only offer pick up but please do call as we can discuss delivery.
The brazier lit is our own.
There are 2 available taller 97cm H - 68cmW at widest point 36kg
Smaller 80cm H- 72cm W at widest point.
PLEASE do call discuss commission or any other question.