Solid oak poster hangers - made in the UK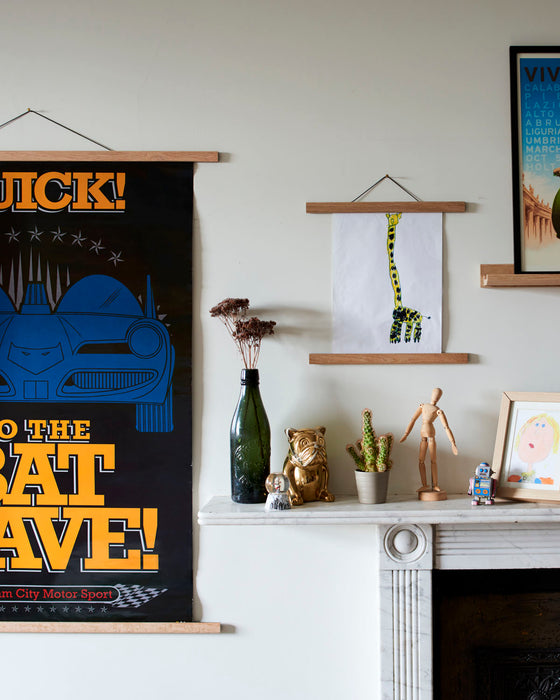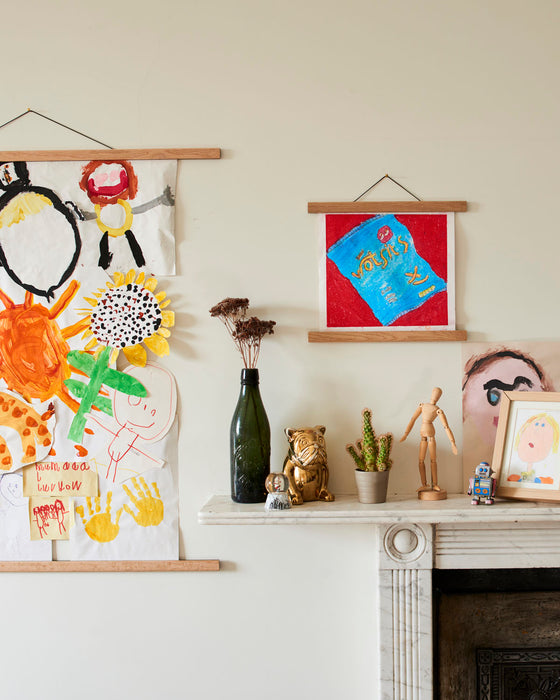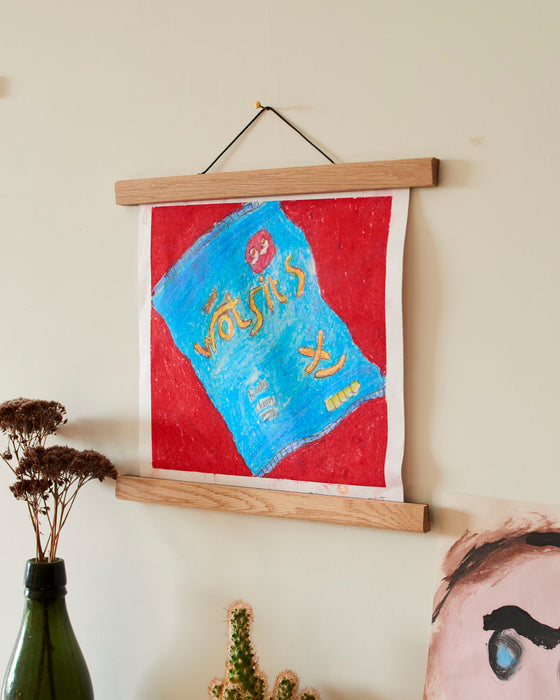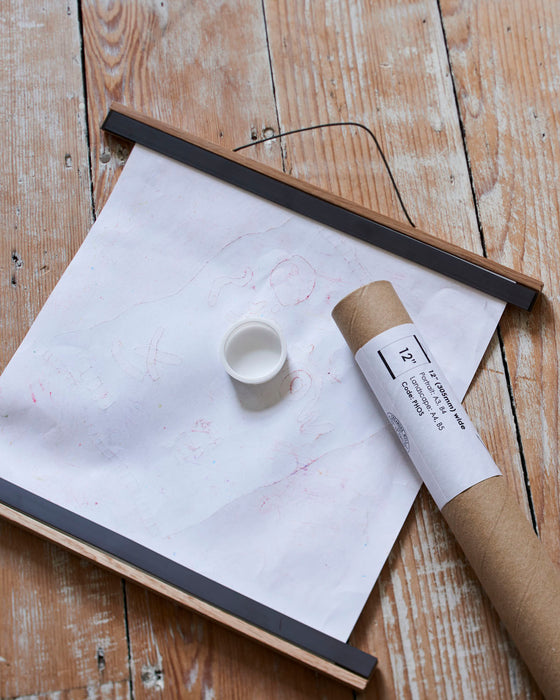 The oak poster hangers are simple & slick. Reusable with a clever magnetic strip that holds the poster or artwork to the oak.

An attached black cord with a brass headed pin is included to make life easy for fixing to the wall. We have three sizes of oak poster hangers.

To hang your poster: Both the top and bottom wooden pieces have two magnetic strips.
One attached to the wood and the other is removeable. Remove magnetic strips, insert poster and replace magnetic strips (groove side down).

Small: 12 inch 30.5cm Portrait A3,B4, Landscape A4,B5
Medium: 20 inch 51cm - Portrait A2 & B2, landscape A3 & B3
Large: 28 inch -71.5cm Portrait A1,B1,Maxi poster. Landscape A2,B2 70x50cm Poster.