RIVIERA VERT FRAIS LAUREL LEAF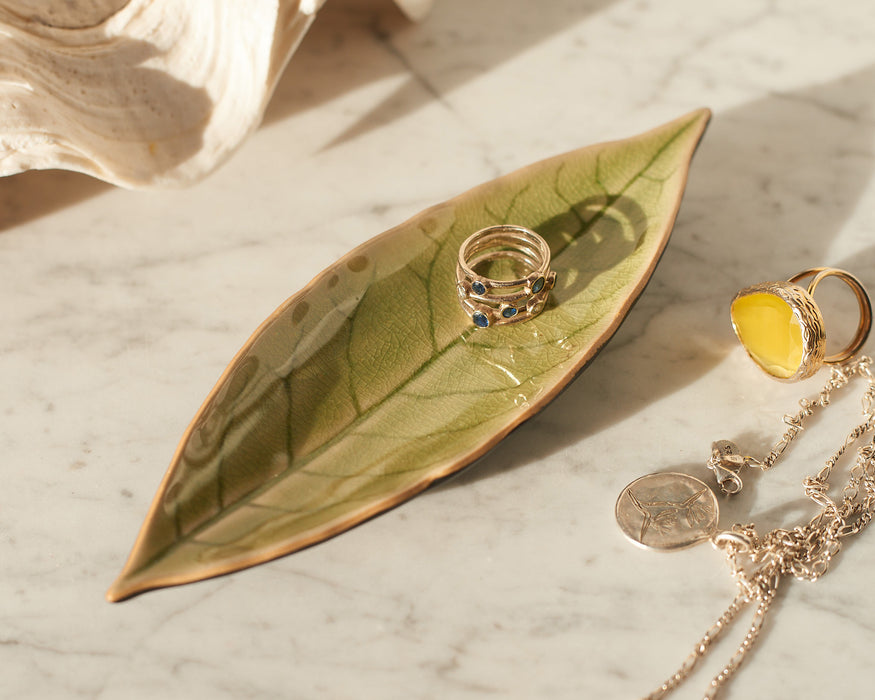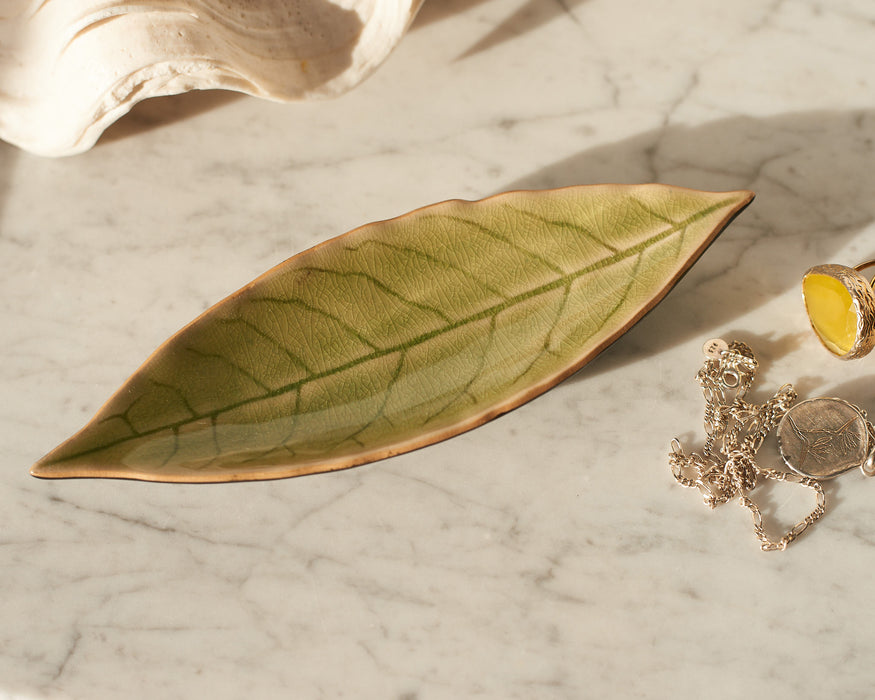 This laurel leaf dish comes in a wonderful pale green with a highly glazed finish.
The dish could be used for serving a small starter or simply storing small objects.
A perfect little gift. 

L- 18cm
W - 6cm
Designed by the prestigious French floral designer Christian Tortu this laurel leaf dish is inspired by the Riviera the famous French and Italian region. By mixing shapes and colours of its landscape Tortu created a captivating collection with a unique style able to transcribe the sublime faces of this region.