Luxury Ostrich feather duster-white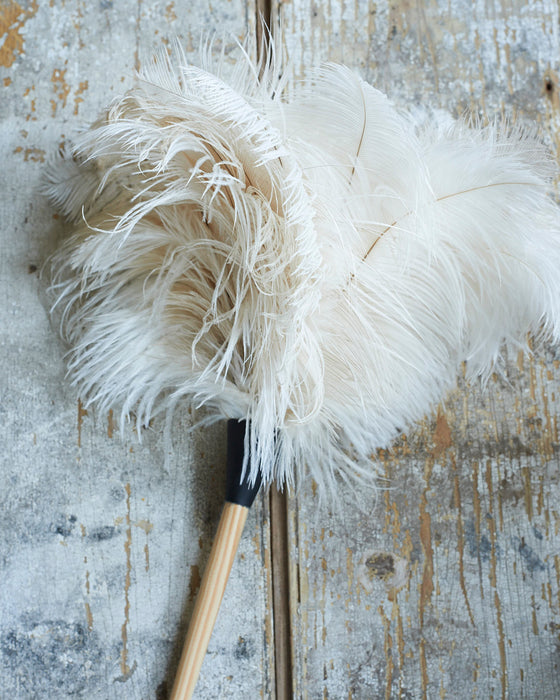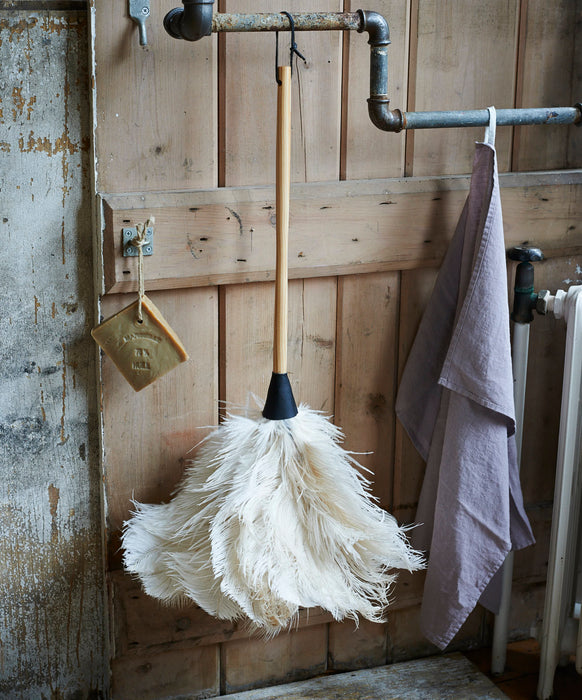 This is a beautiful white ostrich feather duster, which is almost too good to use.

Very visual as well as practical the ostrich feather duster comes with a natural wooden handle and leather hanging loop.
This is a mid size 66-68cm in length.

Being a natural product the feathers will vary in density and length.

We also have a longer version with black & grey feathers.