Luxury Beard & Moustache brush with horn inlay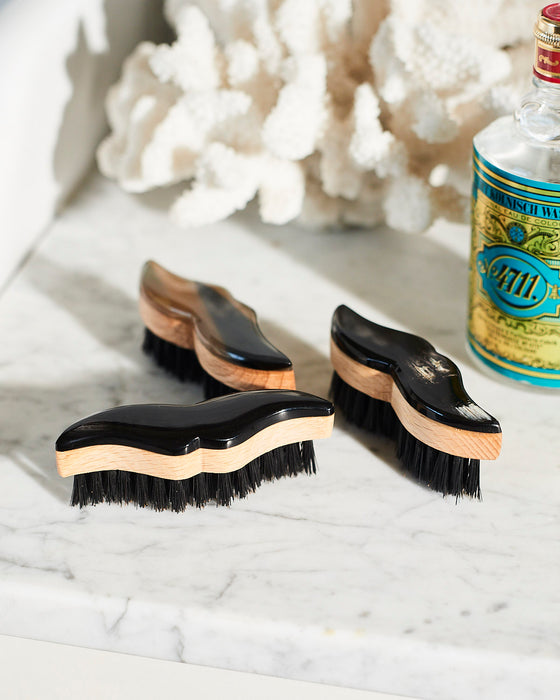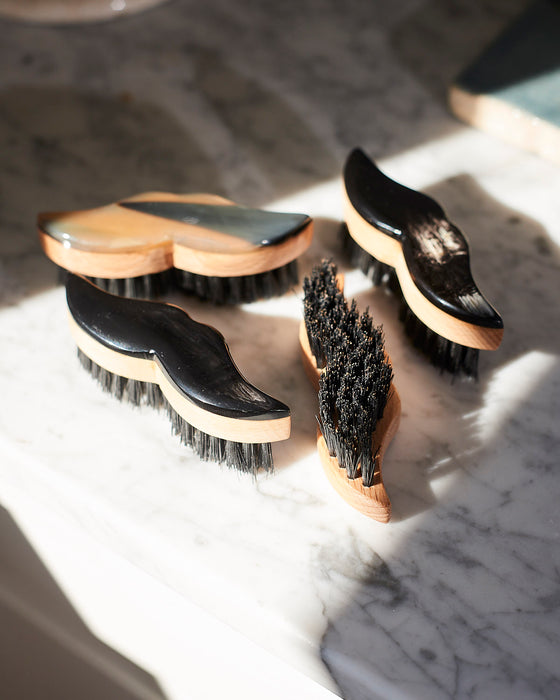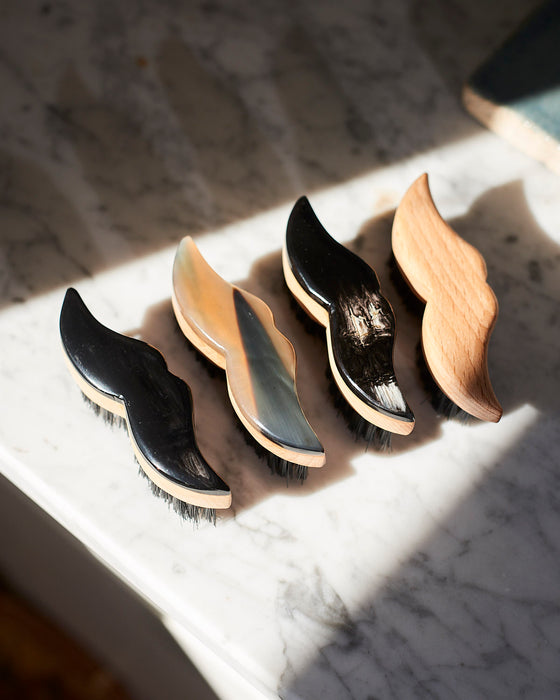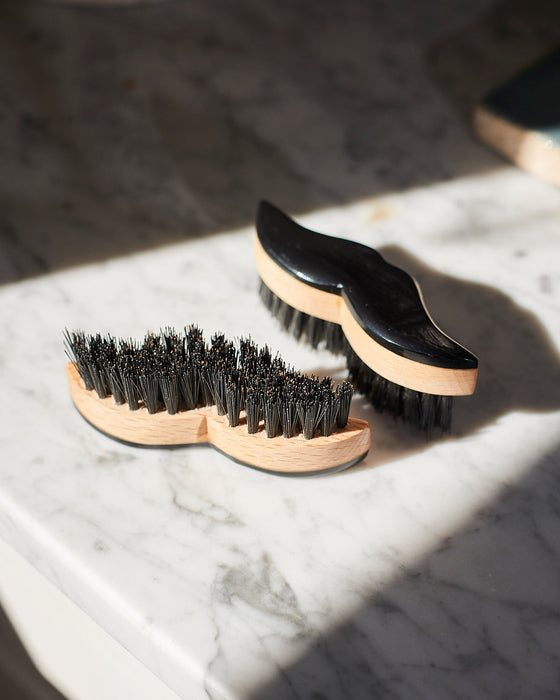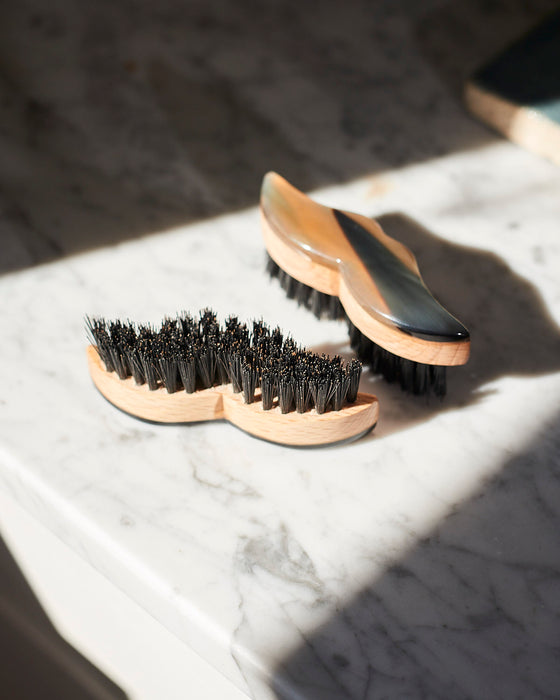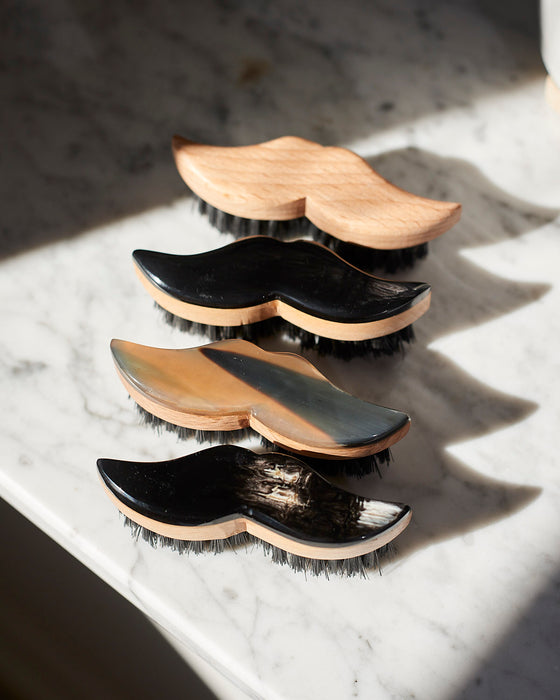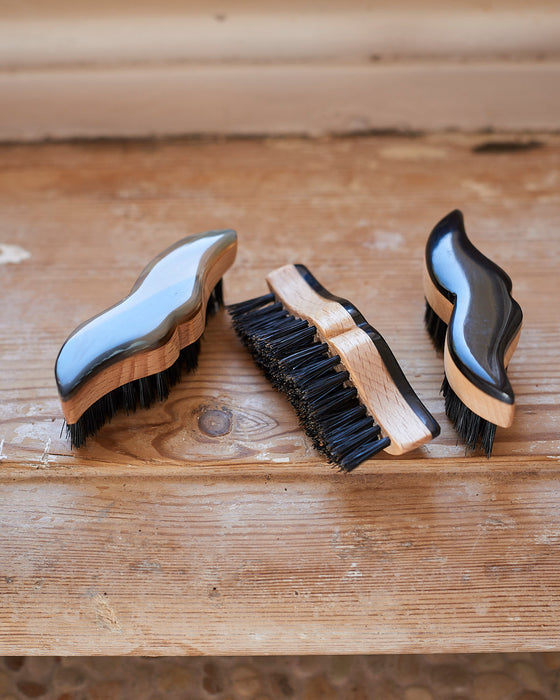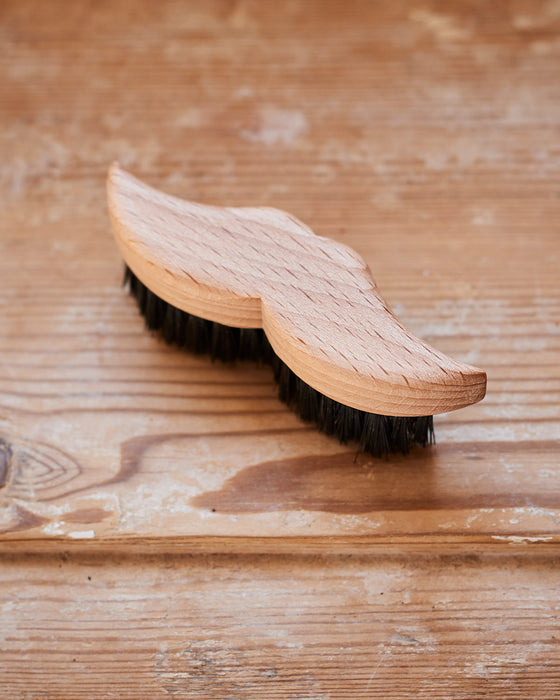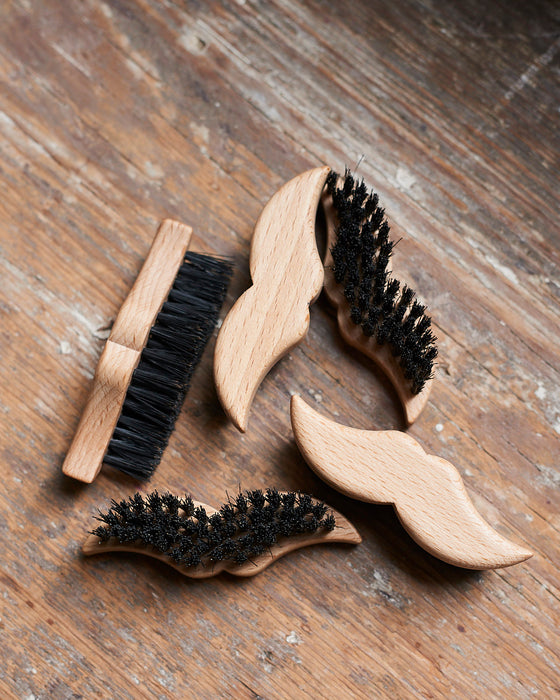 We have these these cracking beard brushes in the shape & size of a moustache.
Each one is unique ranging from black to brown due to the nature of the horn used.
The beard brushes are set in oiled beechwood with extra stiff black wild boar bristle.
These will give you the best groomed beard on the street.
L- 8.5cm
We have a less expensive simple beechwood version as well.
Please let us know of your preference of horn colour and we can try to match as best as possible. But this depends on whatever is in stock.