Long handled Oak shoe horn - leather hanging loop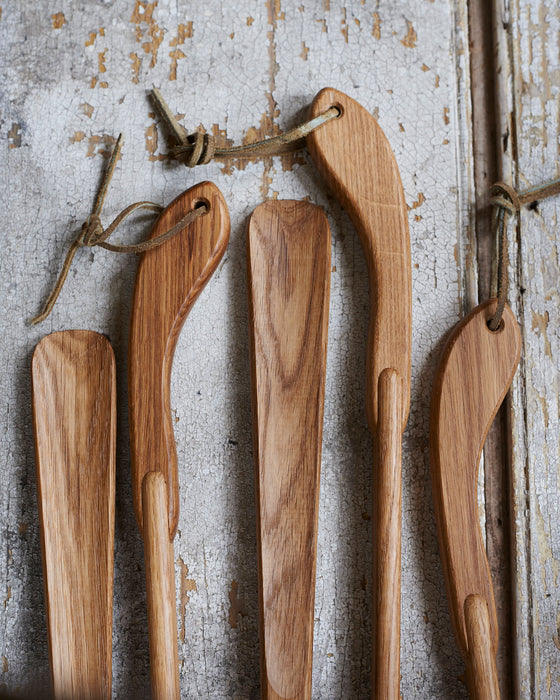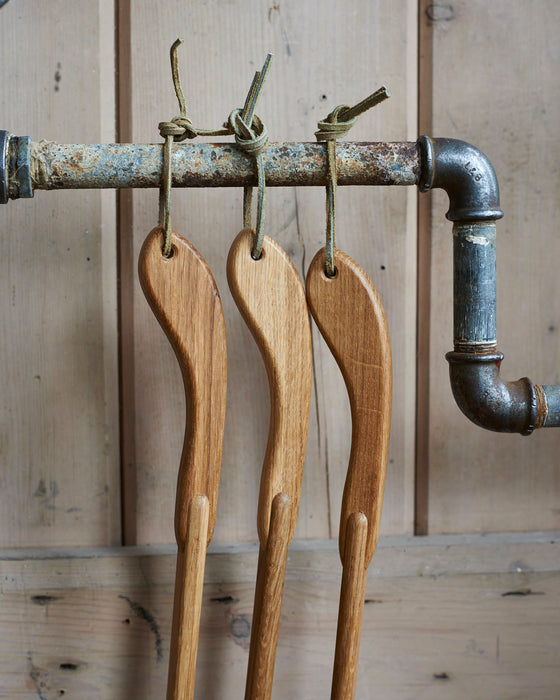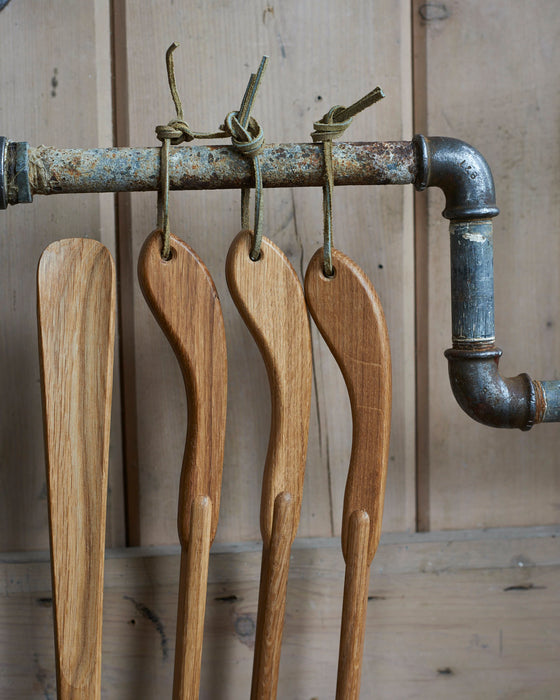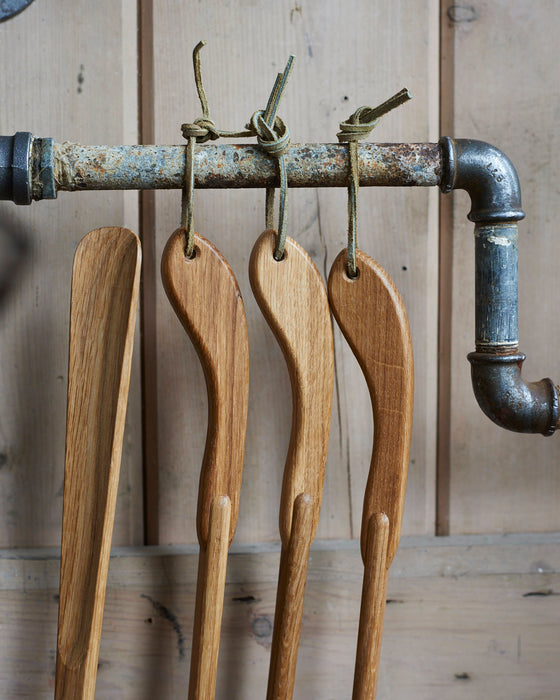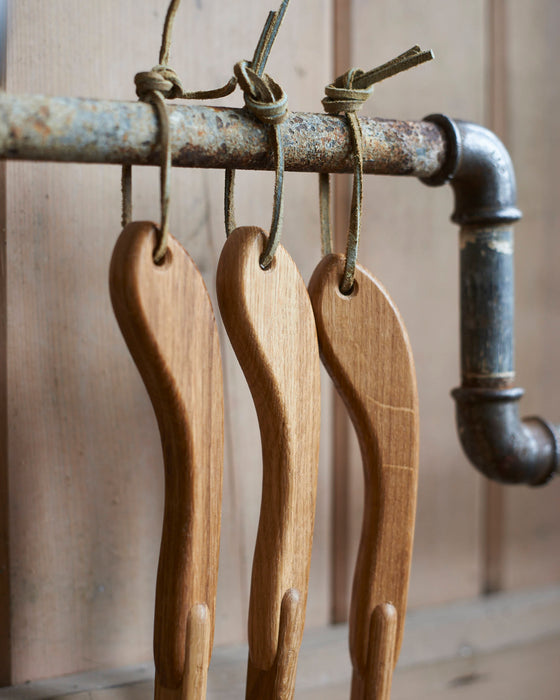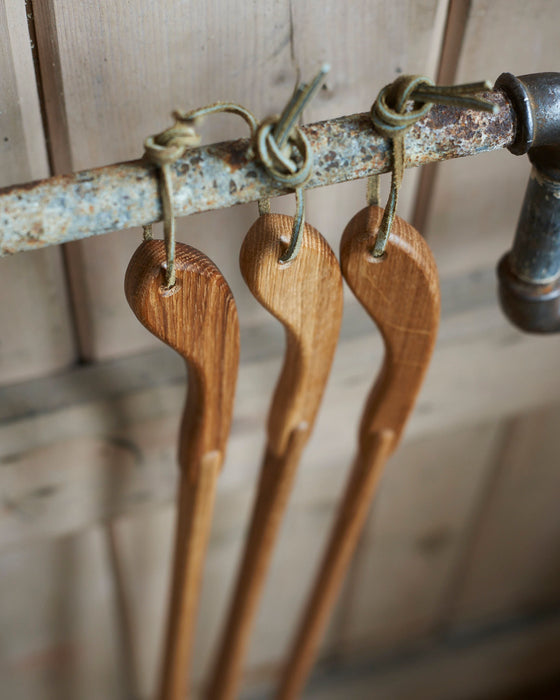 This is a long handled Oak shoe horn with a curved handle and leather hanging loop.

This is our finest quality carved oak shoehorn-63cm in length, so life becomes a little easier when trying to put on those old leather brogues. A good piece of kit.
L - 63cm

Lightly oiled showing off the full oak grain.

We also have a lighter beechwood version.