Long handled shoehorn in oiled beechwood with leather strap & Duck head handle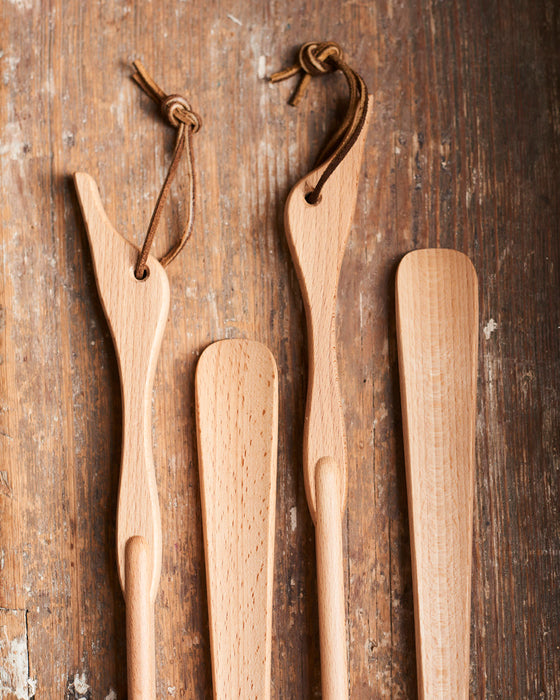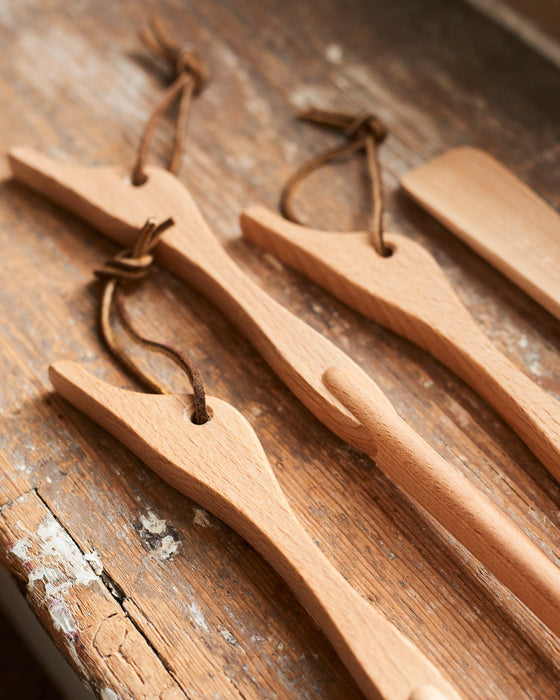 We have a lovely long handled, oiled beechwood shoehorn with a leather hanging strap with a ducks head handle.
Perfect for the less nimble amongst us.
This shoehorn as well as being practical has a natural and visual quality.

Very smooth sanded beechwood. A great addition to the boot room.

L- 65cm
We also have 3 other designs available.