Large wild wicker log basket hessian lined with rope handles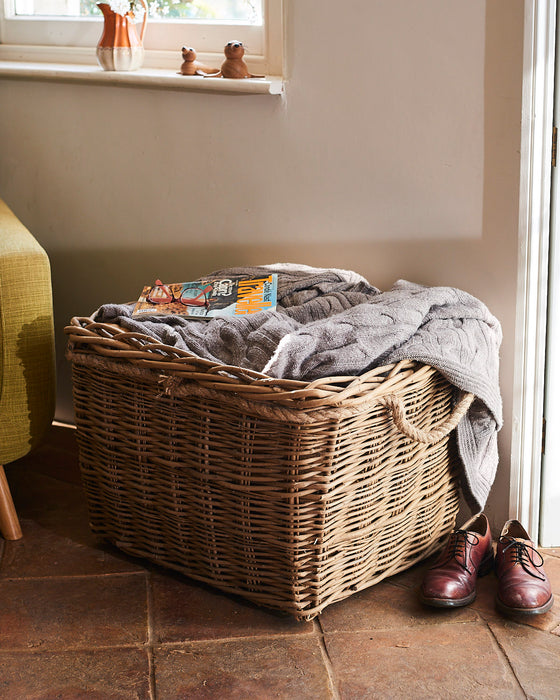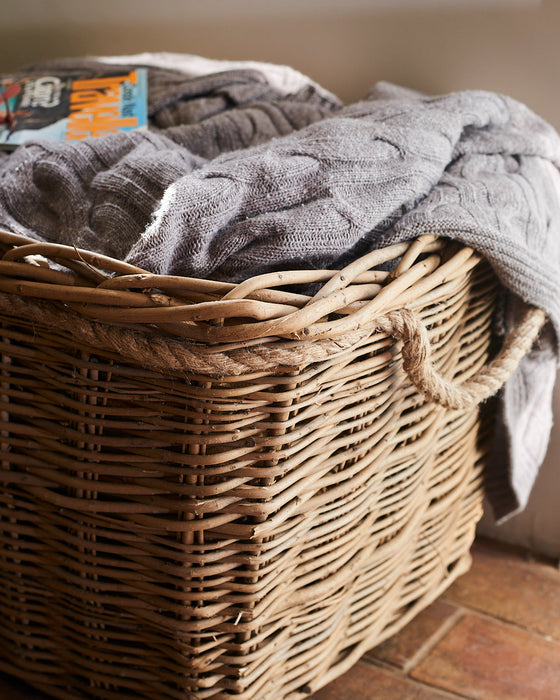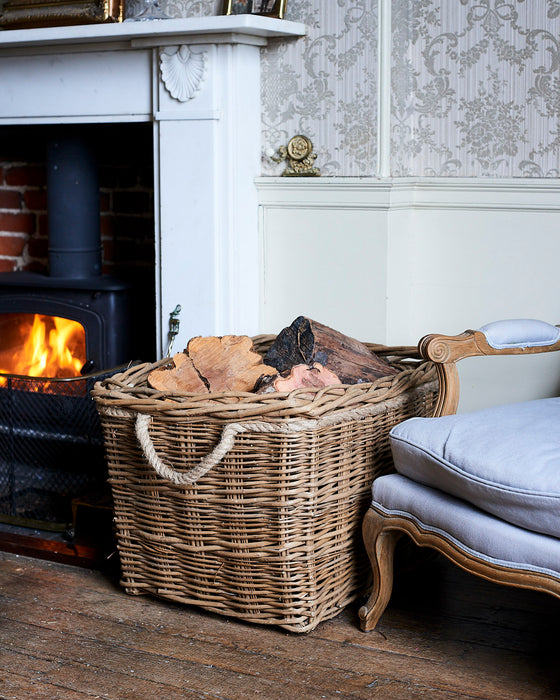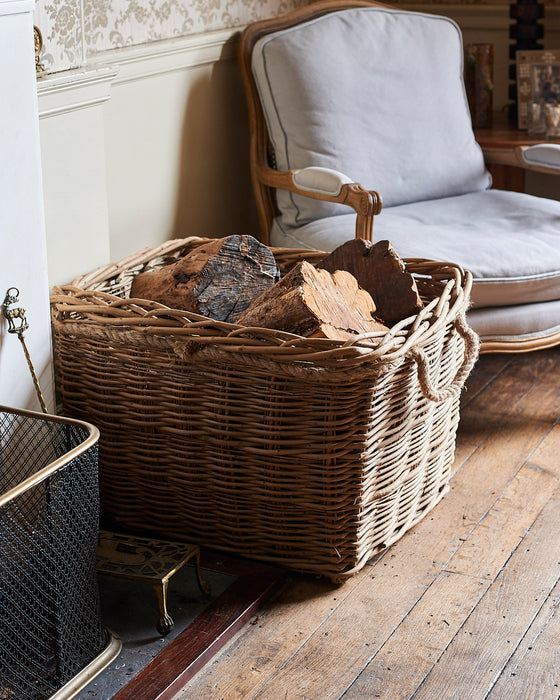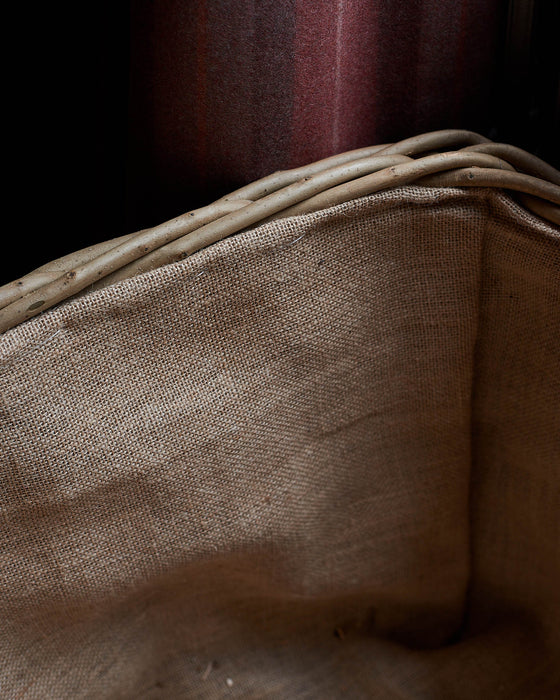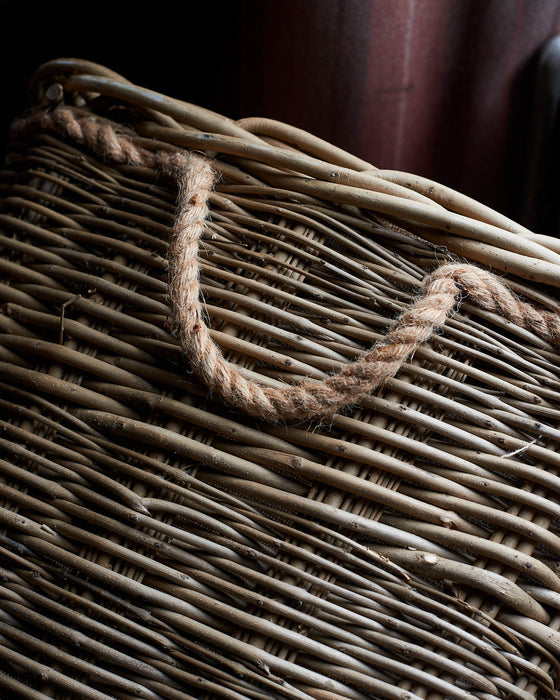 This is quite a large untreated wild wicker log basket with thick rope handles.

This is a lovely rustic basket woven in wild wicker, lined with hessian, which can be used as a storage basket or of course for logs.

H- 50cm W - 60 L - 75cm

We also have a version with wheels.