Large square rattan log baskets / wheels-hessian liner (211)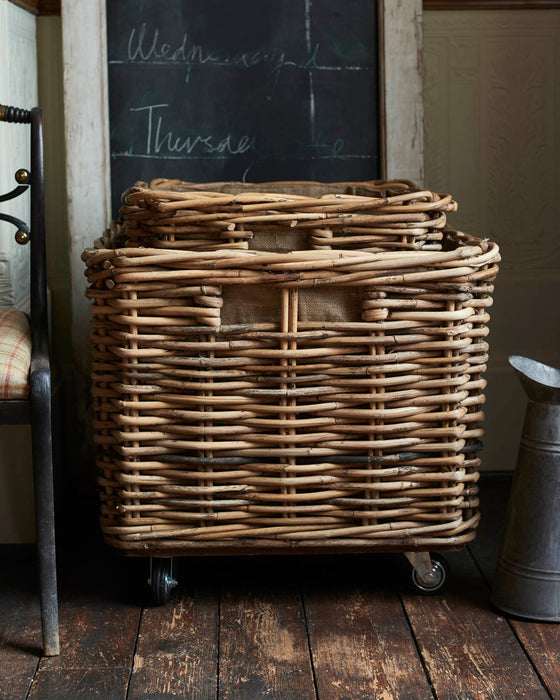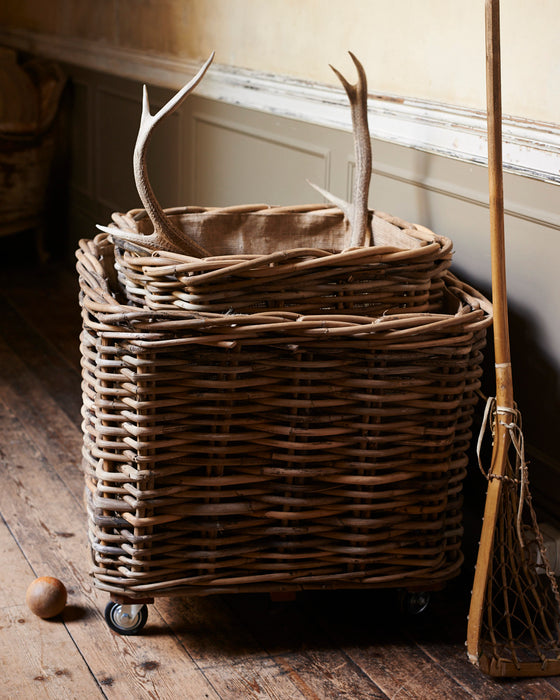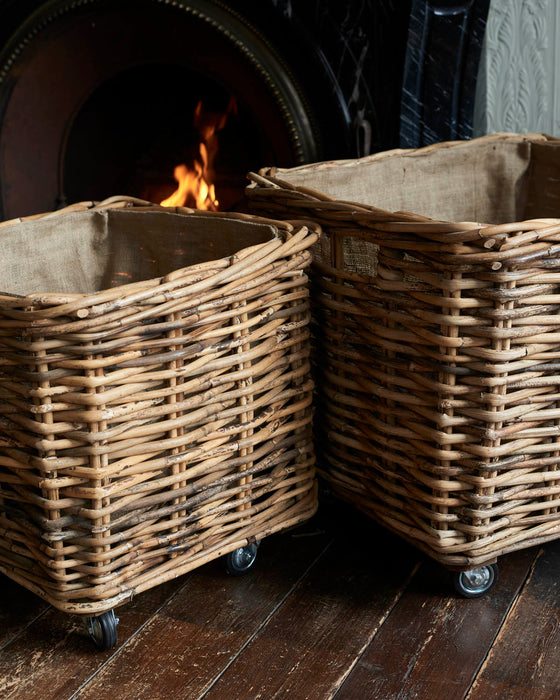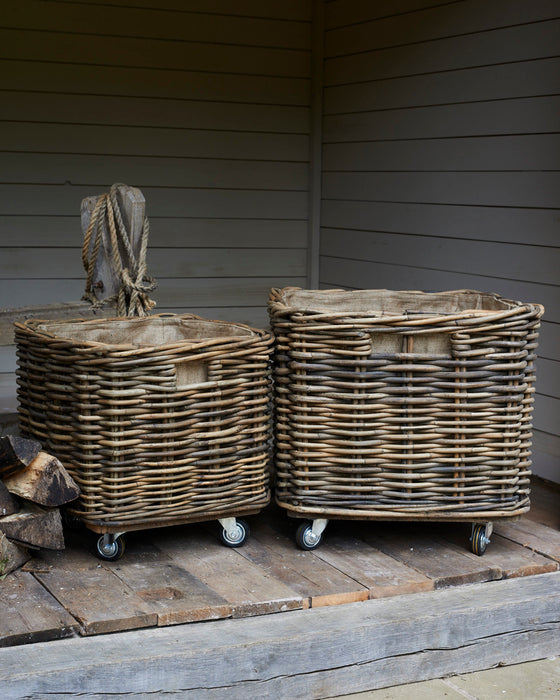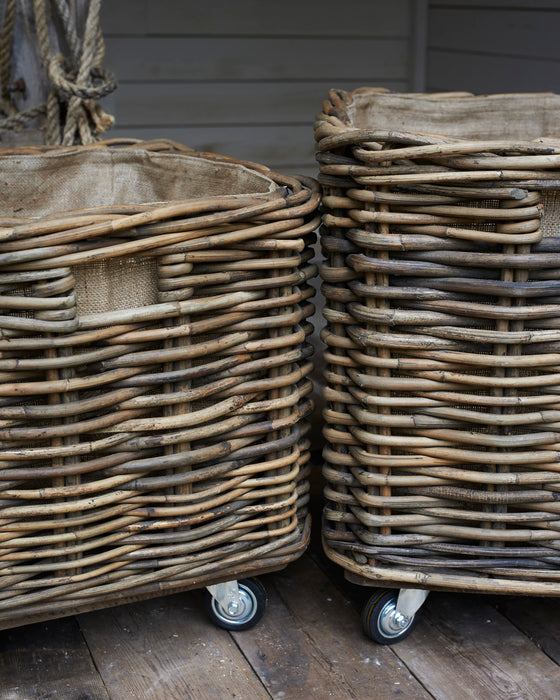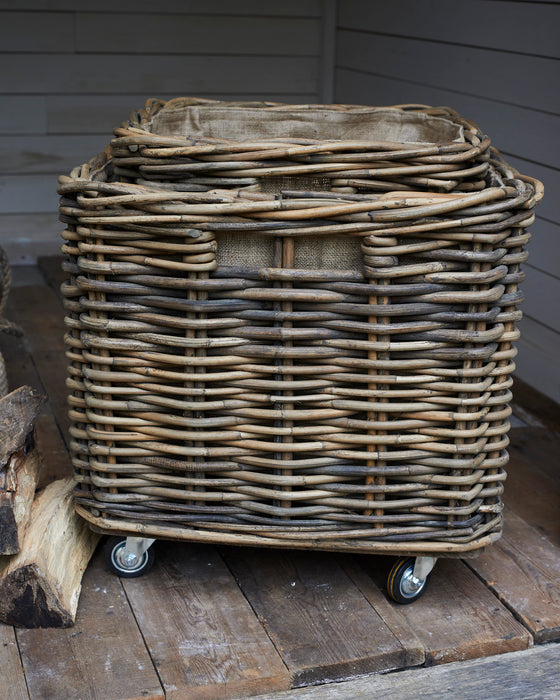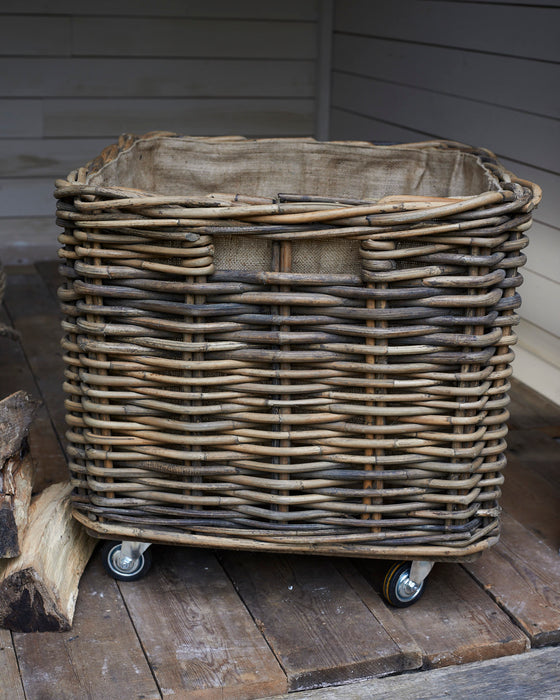 No more filling up your log basket every day, with these square rattan log baskets, once a week should be enough! They are a set of 2, one fits neatly into the other for storage when not in use. They are handcrafted square rattan high quality log baskets with 4 robust industrial style wheels and a removable hessian lining. Also great for toy storage.

These are ideally sold as a set of 2, but are available to buy separately.

Please note the baskets will vary in colour and size as this is a natural product. Light & dark strips of cane are often woven together.

Medium:   H - 54cm / L - 56cm / W - 56cm { All sizes will vary }
Larger:     H - 60cm / L - 68cm / W - 68cm  { All sizes will vary }