Large rustic rattan log baskets - wheels & hessian liner (551)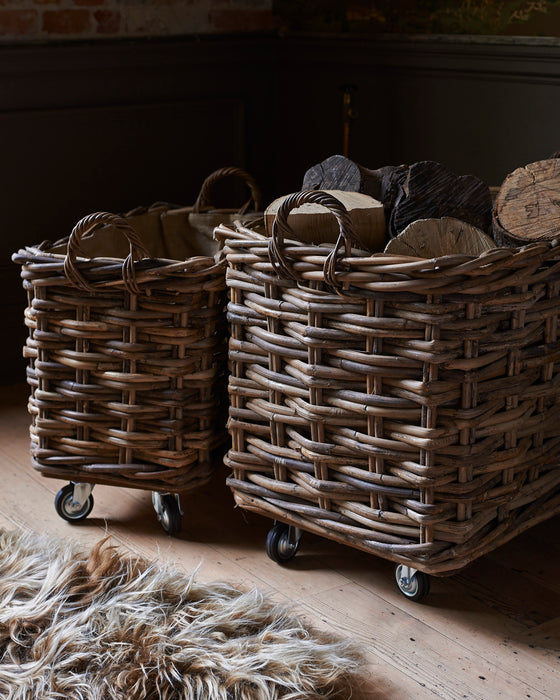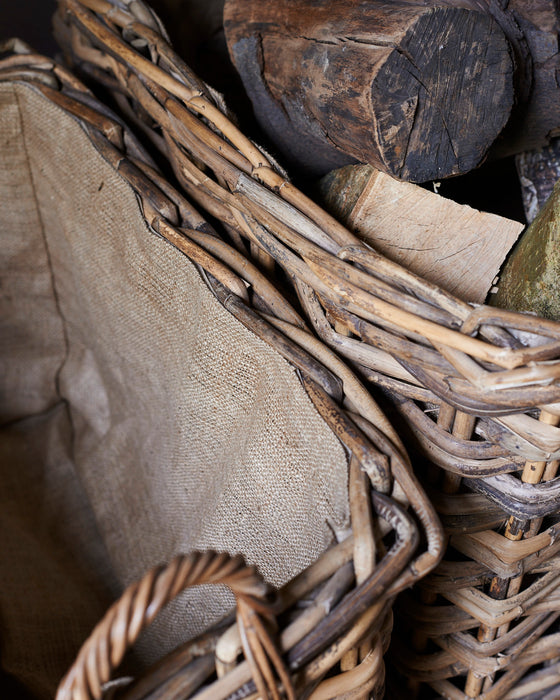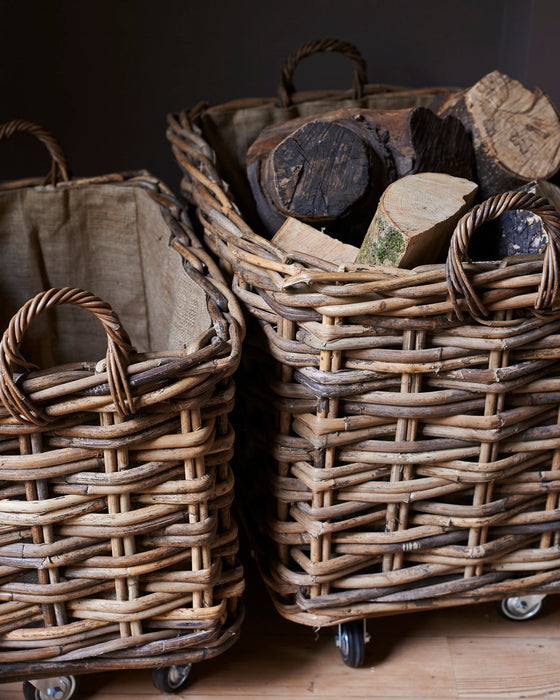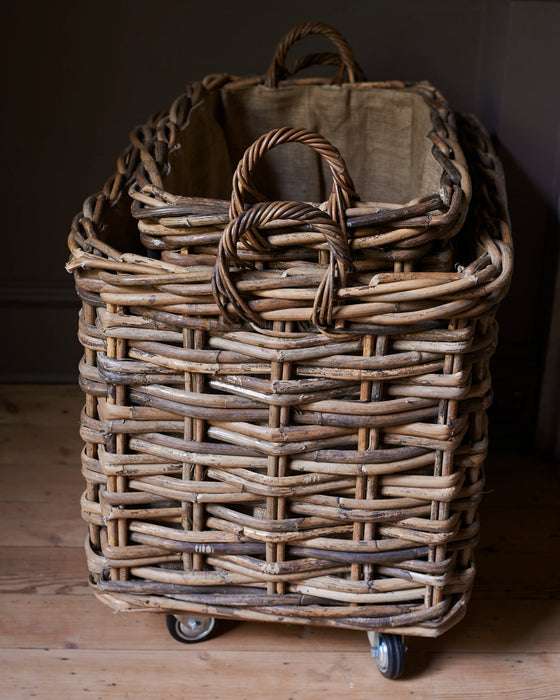 Out of all or rattan log baskets, these are our most rustic, with a half split rattan as opposed to a full.

No more filling up your log basket every day, with these rustic rattan weaved log baskets, once a week should be enough! They are a set of 2, one fits neatly into the other for storage when not in use. They are handcrafted rectangular rattan baskets with 4 robust wheels and a removable hessian lining.
Colour will vary being a natural product. With different levels of neutral or dark weave.


Medium L - 71cm W - 45cm  H - 62cm  Approx ,items may come a few cm either way.
Large    L - 85cm  W - 59cm  H -70cm  Approx