Large rectangular rattan Log basket- coaster wheels - 210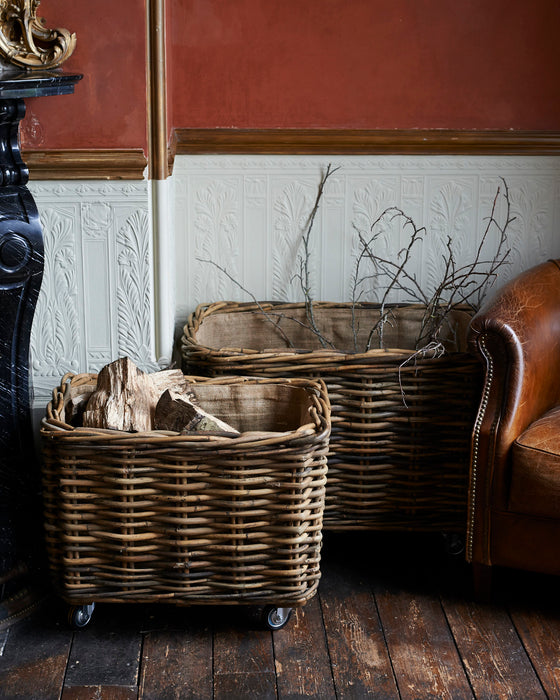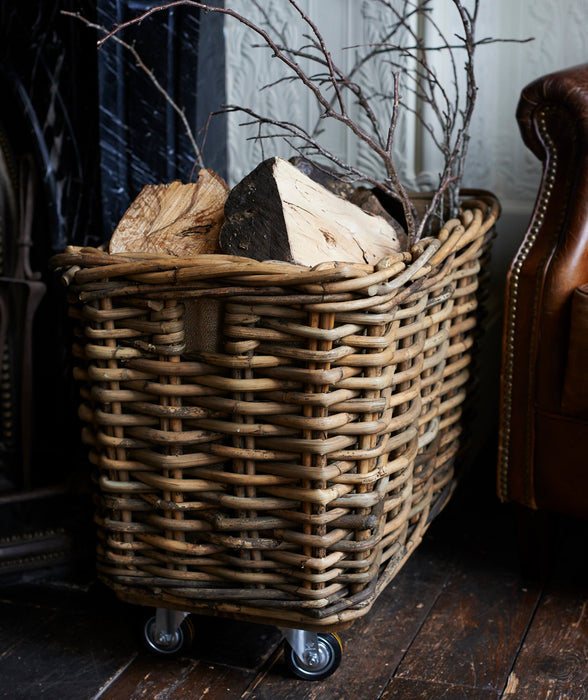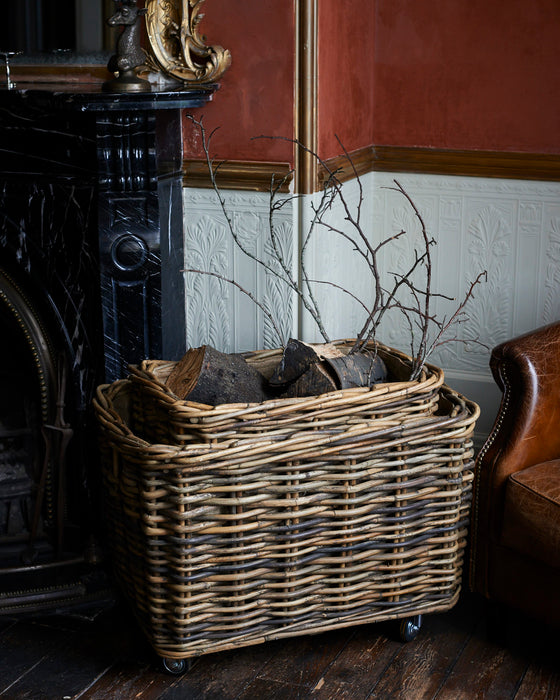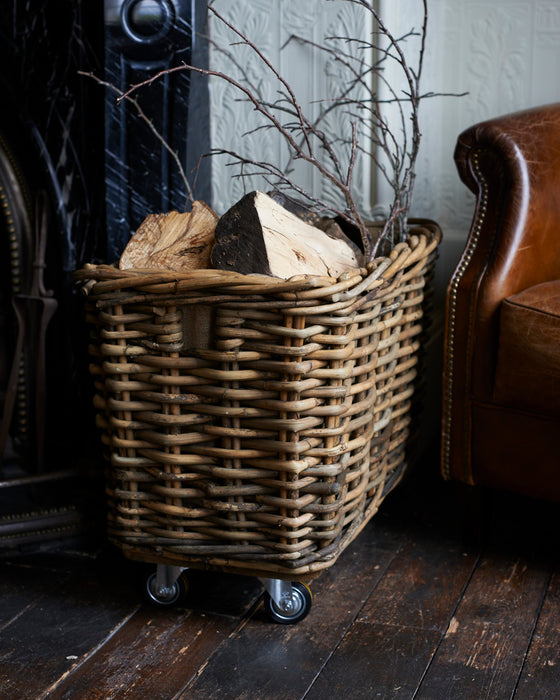 These fantastic large log baskets on wheels are very popular.

No more filling up your log basket every day, with these rattan log baskets, once a week should be enough! They are a set of 2, one fits neatly into the other for storage when not in use. They are handcrafted rectangular rattan baskets with 4 robust wheels and a removable hessian lining.

Also these have been bought for toy baskets.

Colour and size will vary as these are a natural product.

Medium L - 70cm W - 44cm  H - 54-55cm  Approx. items may come a few cm either way.
Large    L - 82cm  W - 56cm  H -60-63cm  All measurements are approx. as the baskets do vary.