A pair of large rattan log basket trugs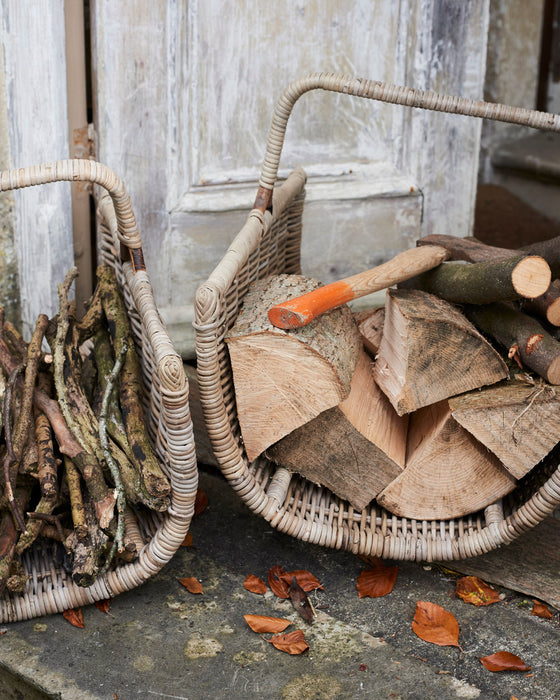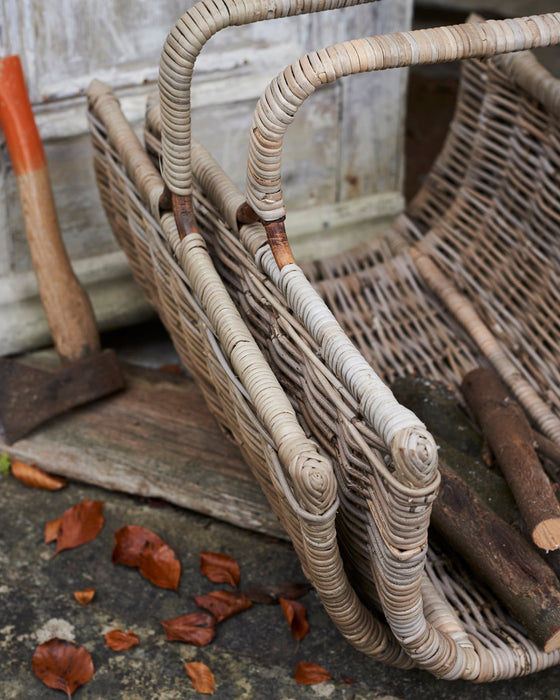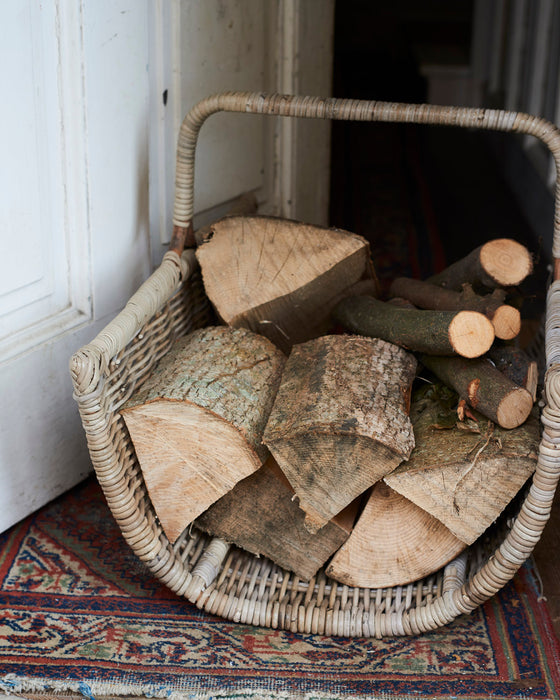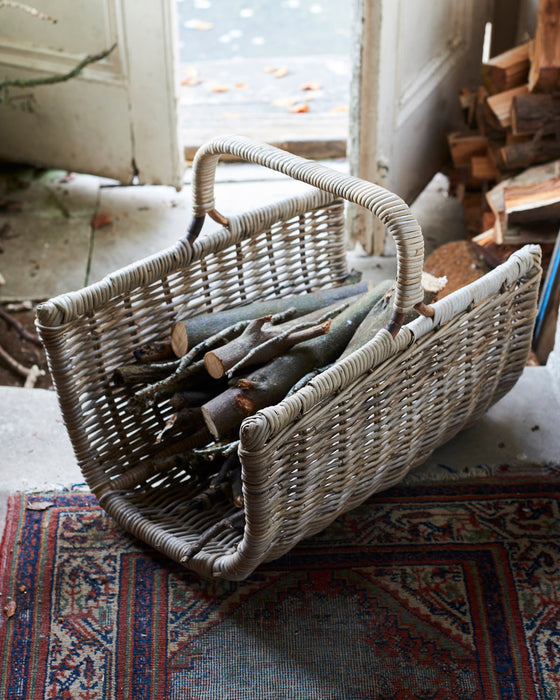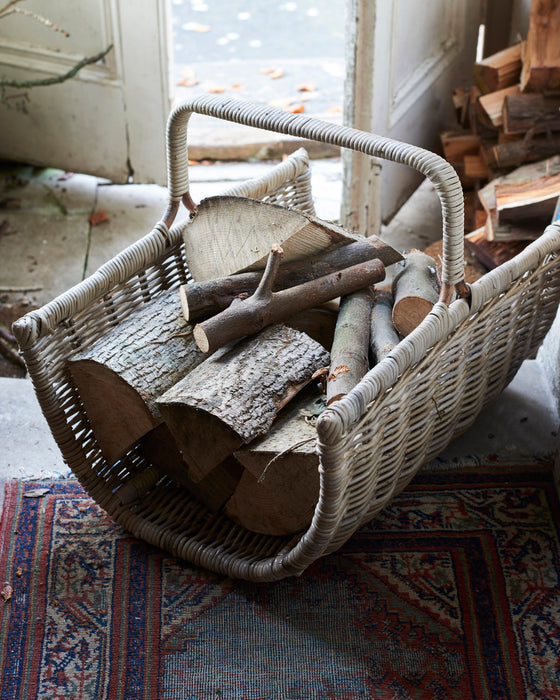 A pair of lovely rattan log basket trugs.

The larger is big enough to use as a log basket. The smaller perhaps more as a kindling option.

The rattan trugs come as a pair and fit inside each other if not in use.
Natural in colour with a faded look.

Being a natural wood, colour and size will vary slightly.

Large- L - 60cm w - 47cm H - 50cm
Small - L - 55cm w - 40cm H - 46cm.