Kids washing line with mini pegs in a calico drawstring bag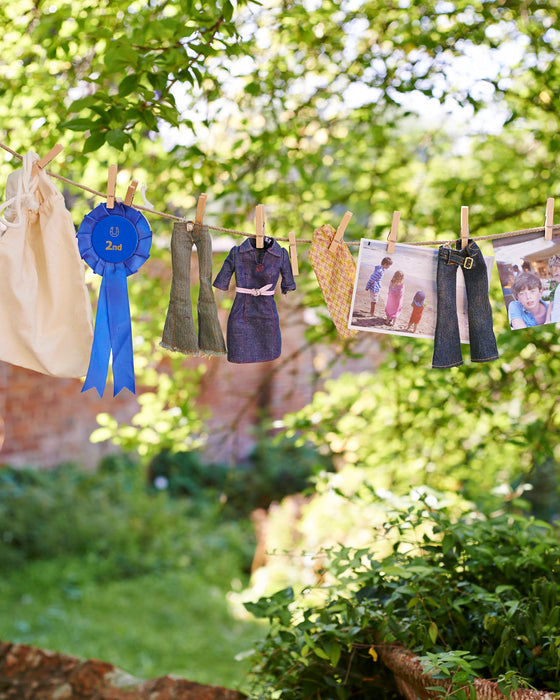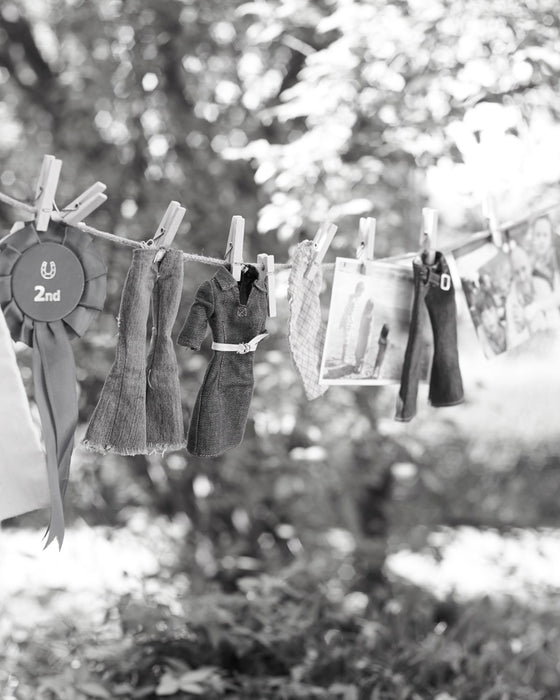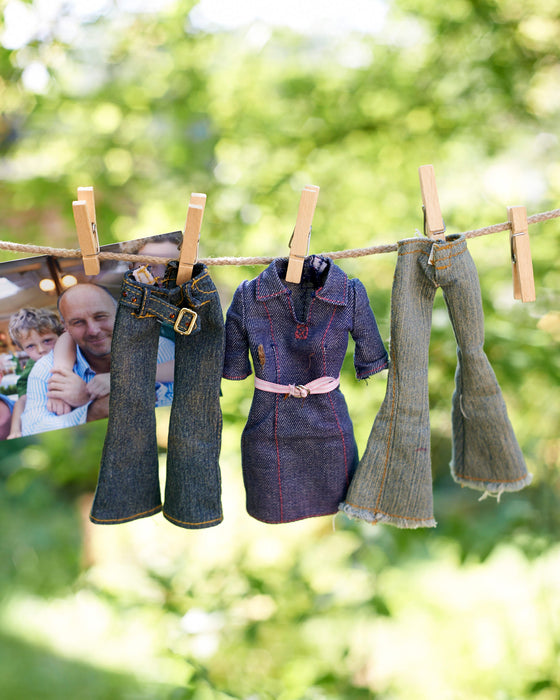 This is a fun little children's string washing line with traditional mini pegs in a drawstring bag.

The kids love to play grownups hanging up Barbie's dresses or Action Man's combats.

Also could be used for hanging a row of photos or knickknacks.