Industrial 3/4 inch steel pipe side table- Zebrano wood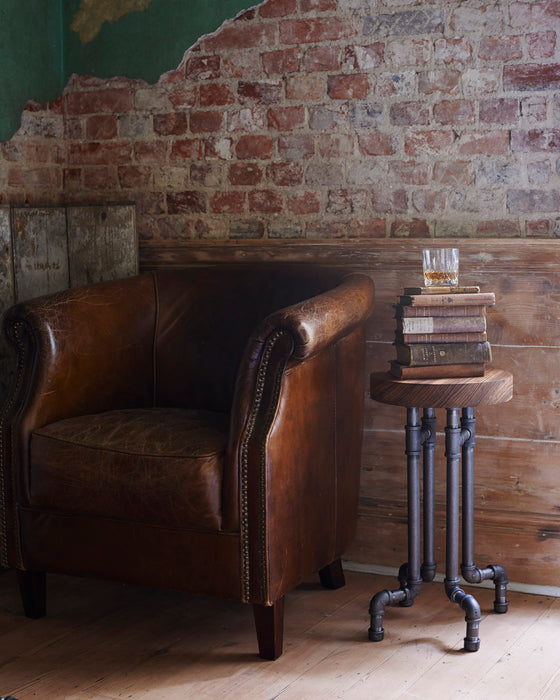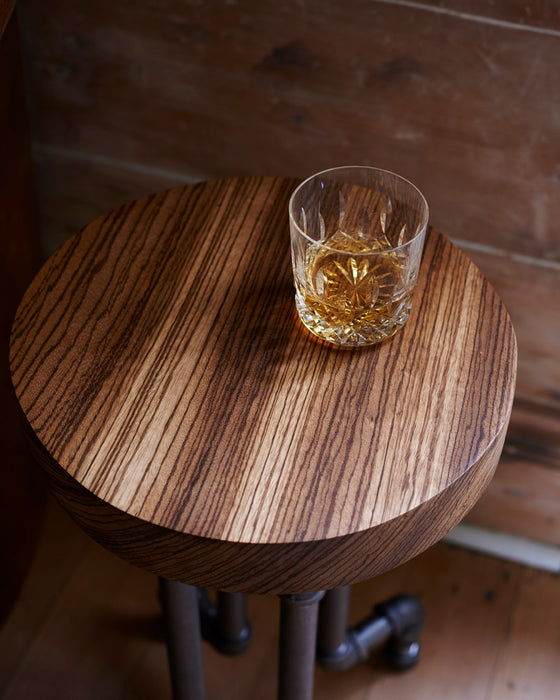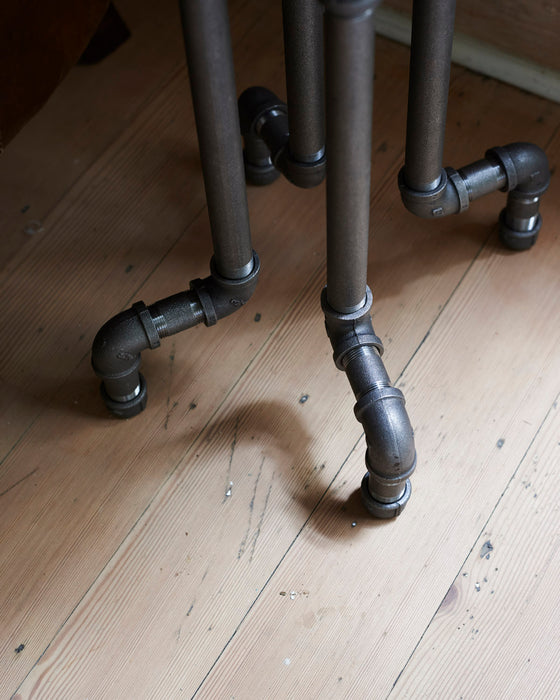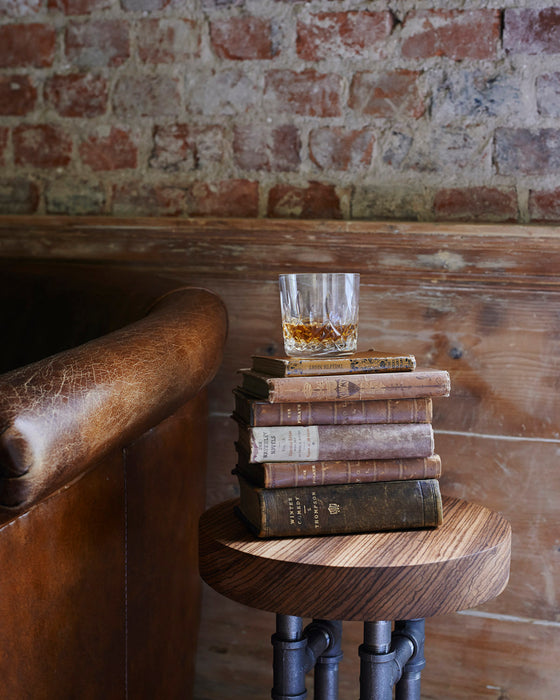 We make these steel pipe industrial tables in the workshop to order. They can also be used as stools.

The wood will vary as to what is available. At present we have a Zebrano wood top as seen in photo.

Zebrano is a heavily grained hard wood from West Africa (all woods are responsibly sourced).

The tops are finished in Danish Oil to bring out the natural grain, and will not be a perfect circle as they are cut from the trunk as is.

We also have 6 wonderful Ovangkol (West African hardwood) tops in stock. These are dark wood with a similar colour to a conker.

The capped feet allow a small degree of adjust if you have an uneven floor.

H- 57.5cm
Top - 31 Dia

Being steel pipe we do not recommend a damp environment.

Please email re Ovangkol wood or any other questions.