Handmade horsehair brush with moulded dustpan set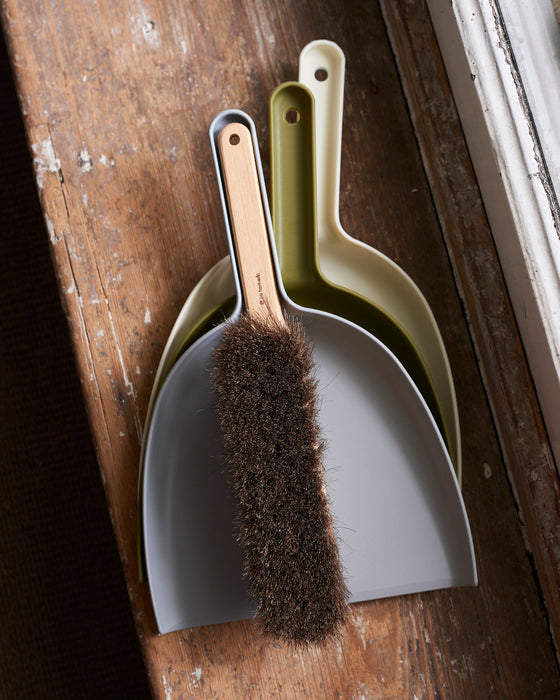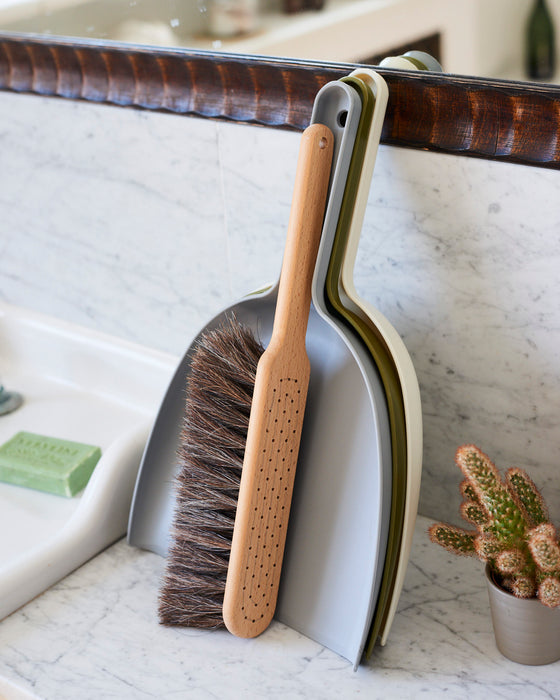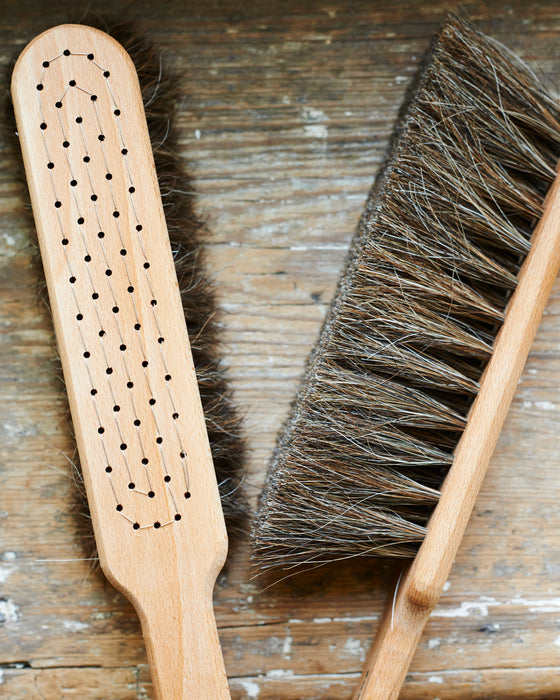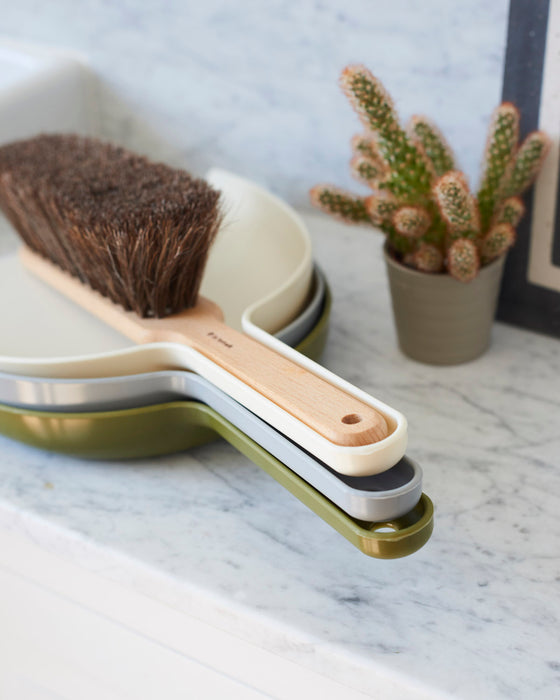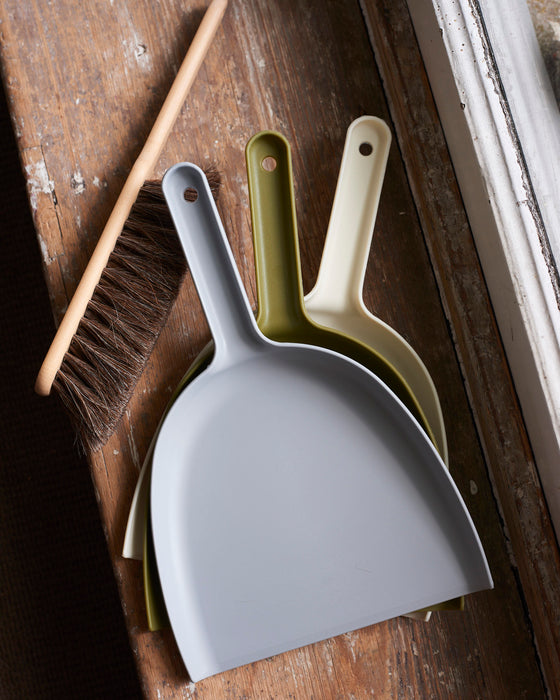 A beautiful Swedish designed contemporary dustpan and brush set.

The brush is beechwood, sturdy & handmade with intertwined wires to hold in the bristles.

The dustpan is moulded to the shape of the handle and comes in 3 colours-
Pillar White, Green & Dove Grey. 
CURRENTLY OUT OF STOCK