Hand painted & waxed broom sticks with metal thread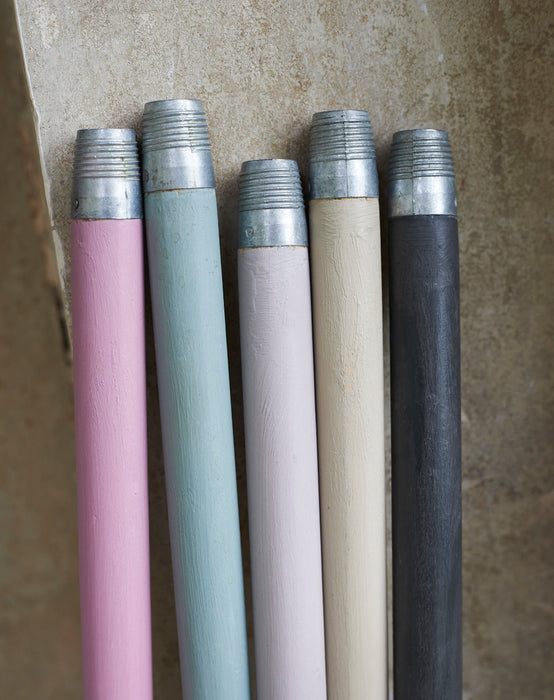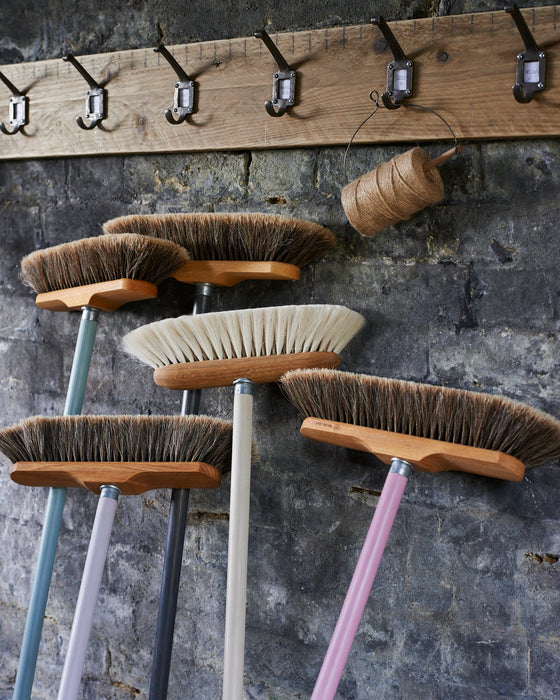 Thread on broom stick for our horse hair and goat hair broom heads.

Hand painted and waxed in 5 different colours. (brush strokes and wood grain visible)
As seen from left to right - Pink/Duck/Plaster/Clay/Black

Please note: This item is 1.4 metres long and can only be dispatched via Royal Mail Parcel Force 48hrs. Therefore a delivery charge of £12.50 is necessary.
B&Q do a shorter broom handle that is compatible with our broom heads if you wish to avoid paying the £12.50 delivery.

L- 140cm W - 2.5cm