Dog house metal signs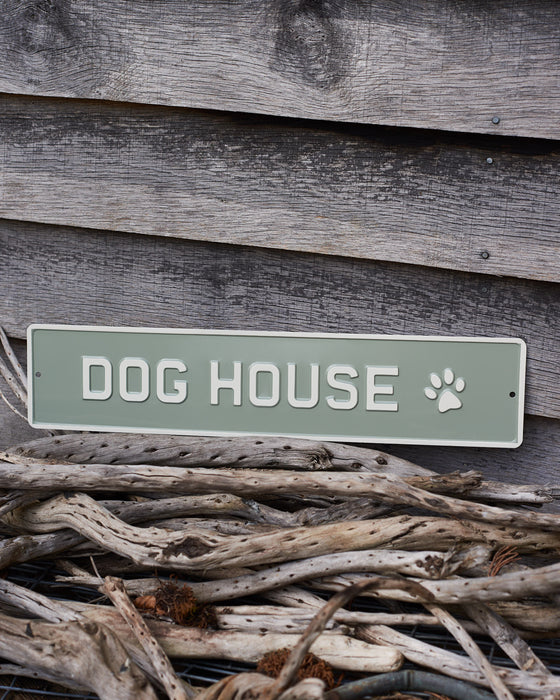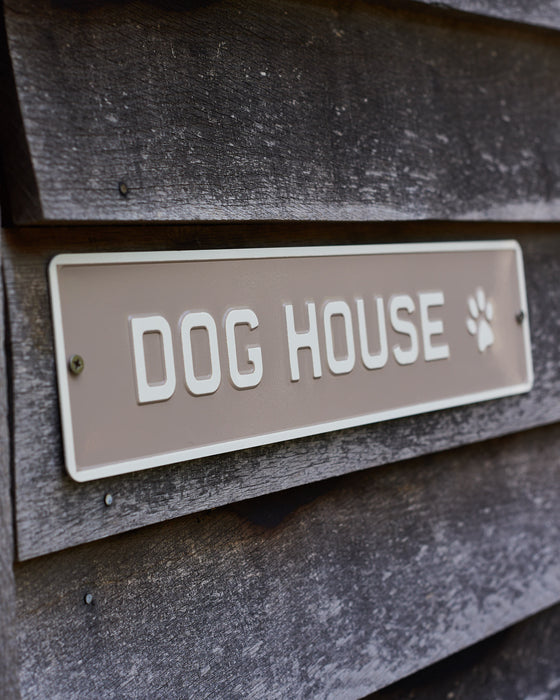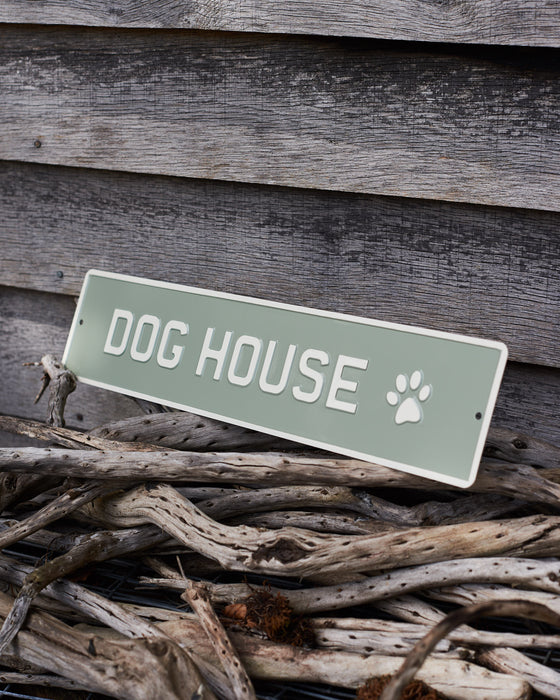 These Dog house signs are traditionally manufactured embossed aluminium plates. Plates are created by hand using stoving enamels, original dies and custom built equipment.
The lettering is raised as in the original old school car number plates.
These ones are available as seen. 
L- 53cm w - 11.5cm
 You can design your own sign using a variety of shapes, and choose from a palette of 20 colours for your background and lettering.
 House signs, fun quotes, wedding directions, name plates, company & website addresses, there's no end to the possibilities. Whether it's a treat for yourself or for a loved one, it's the perfect personalised gift and suitable for any occasion.
Suitable for indoor and outdoor use.
Please email us to discuss your requirements.