Cotton canvas long striped cushion - Wide black stripes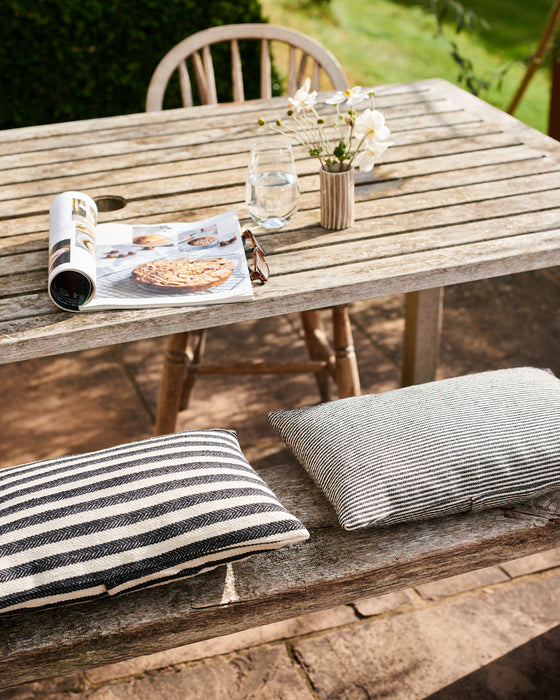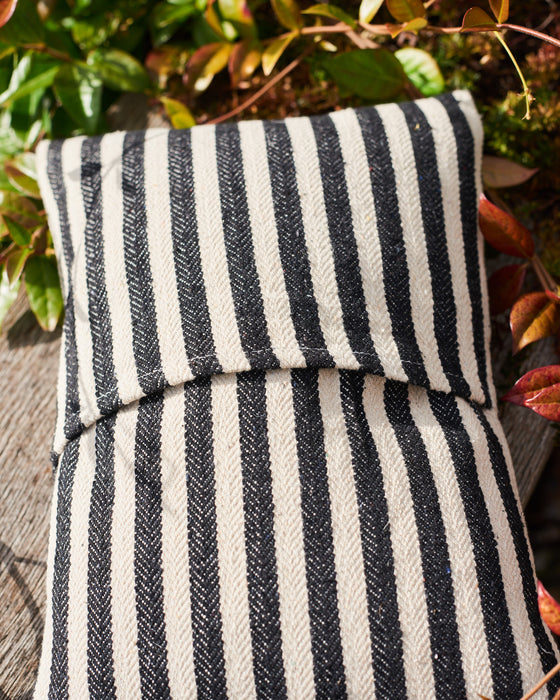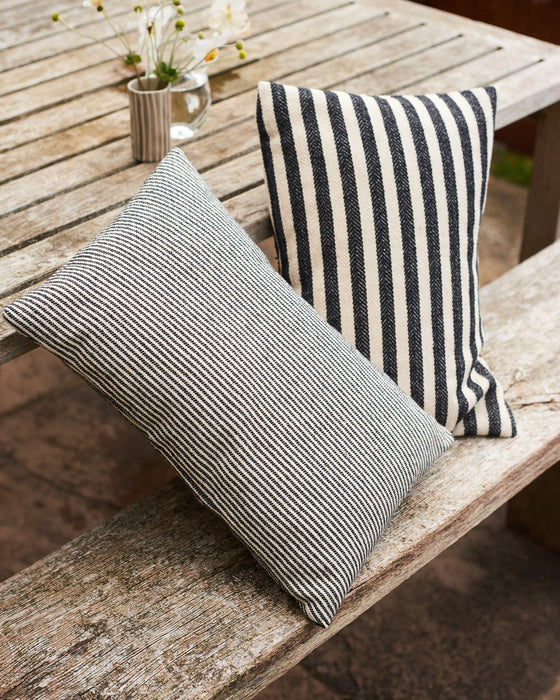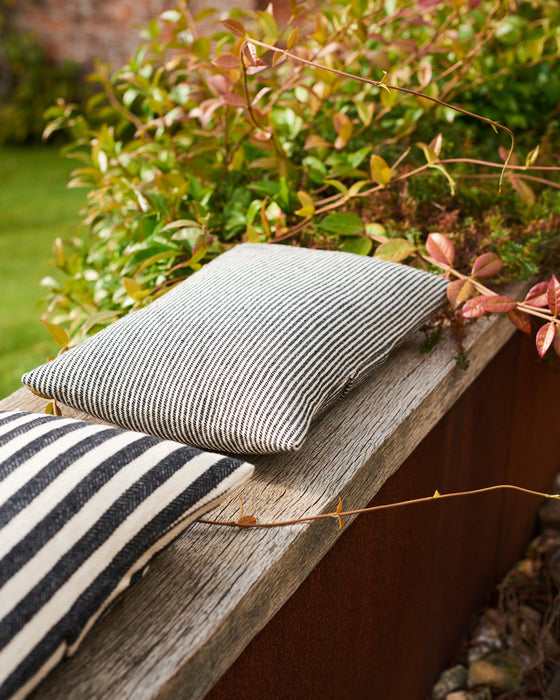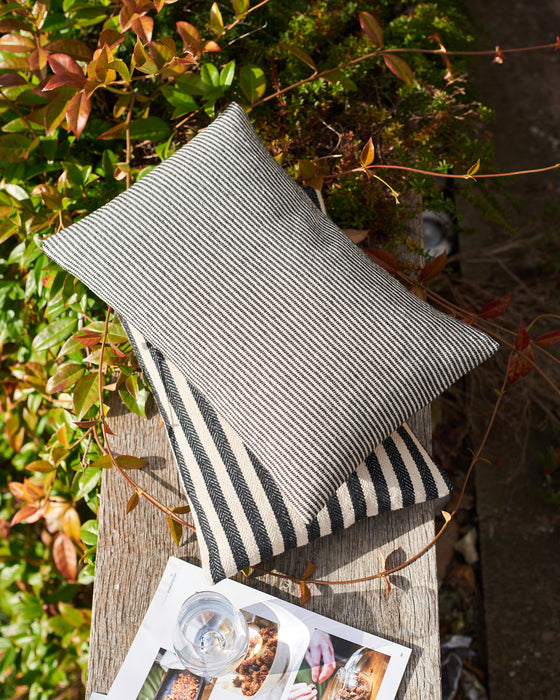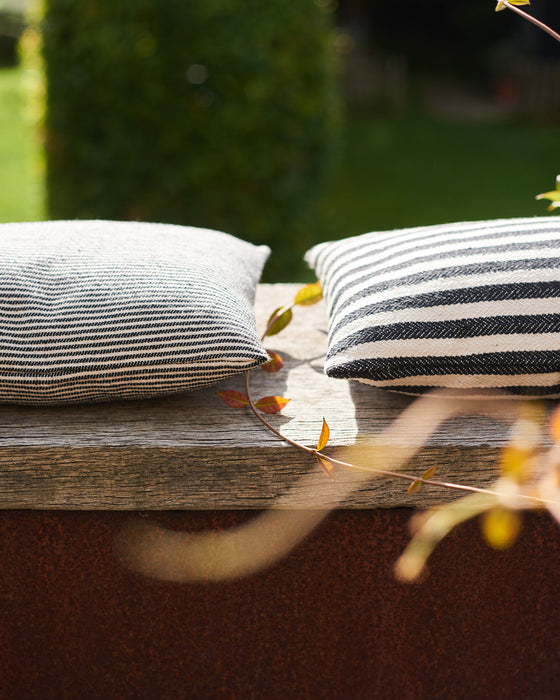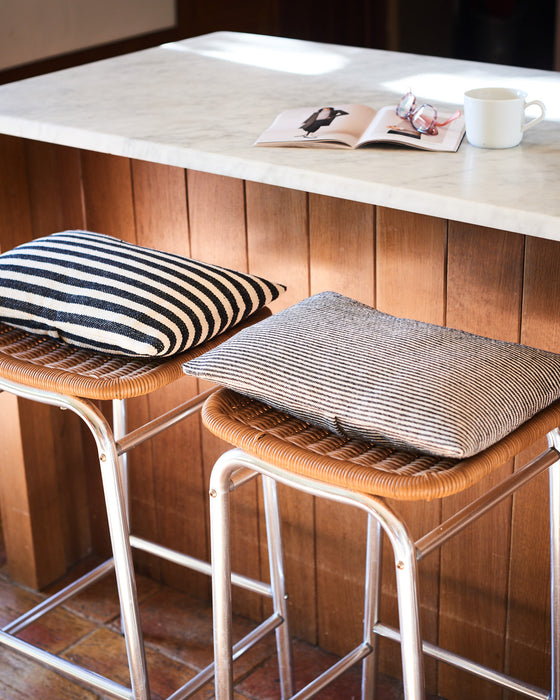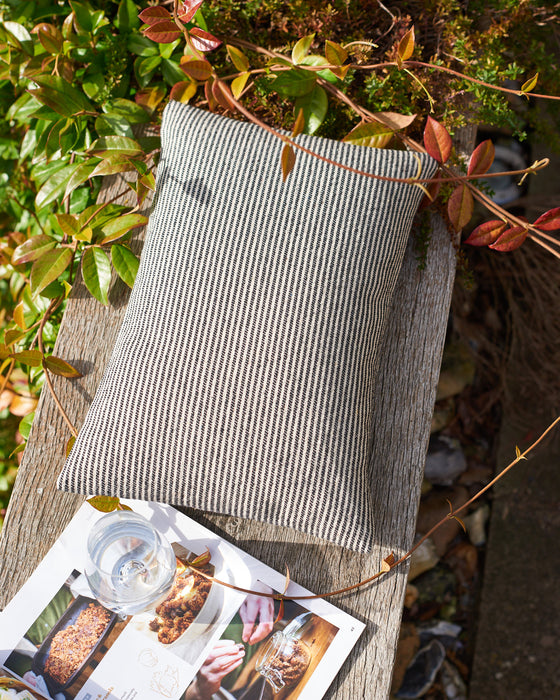 This canvas cushion is very adaptable. Due to its size it can be used as a small interior scatter cushion or outside on your bench/chair for the terrace table.
Simple in design.
We have 2 options. A wide black stripe or a thin stripe.
L- 45 W- 30 D- 8