Bundle of beeswax candles-pencil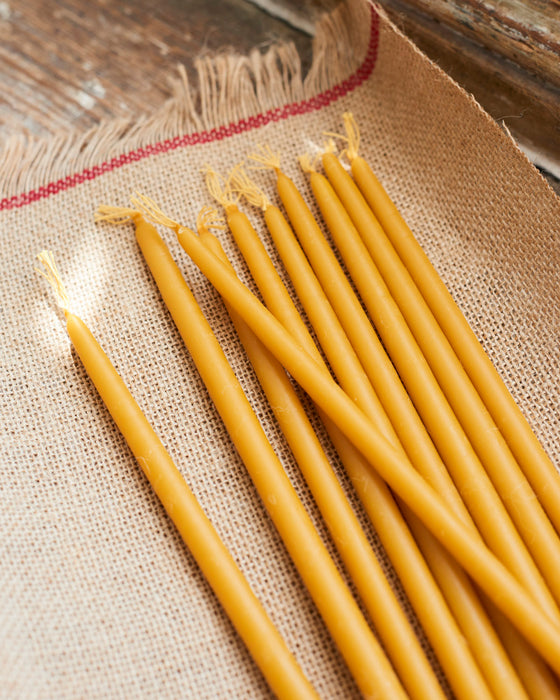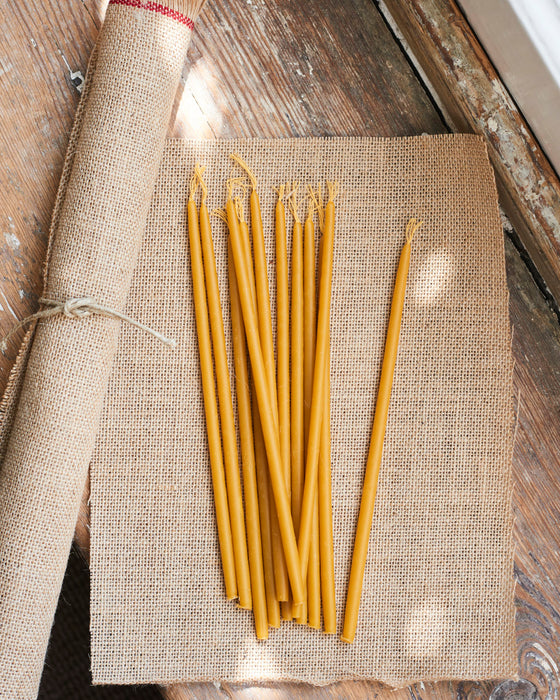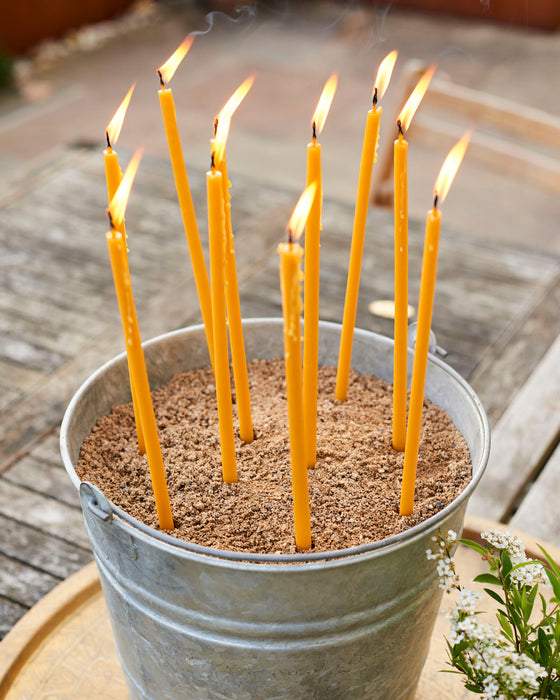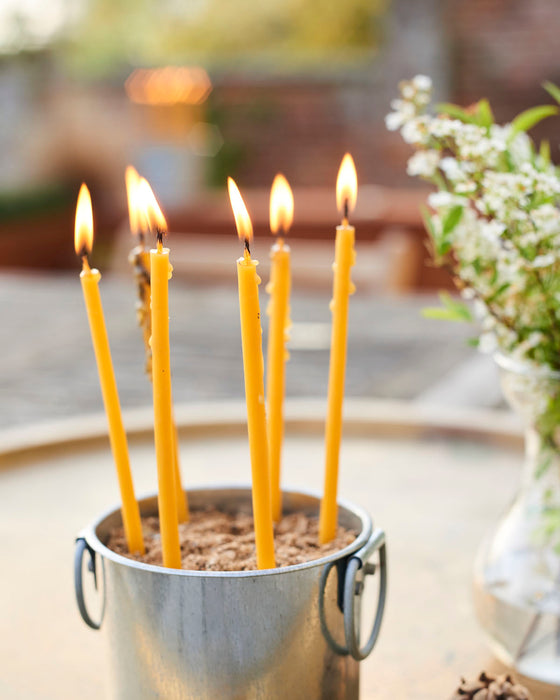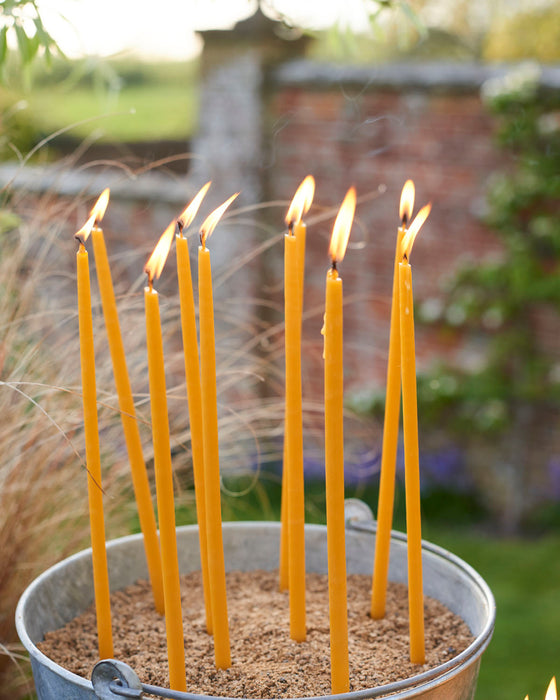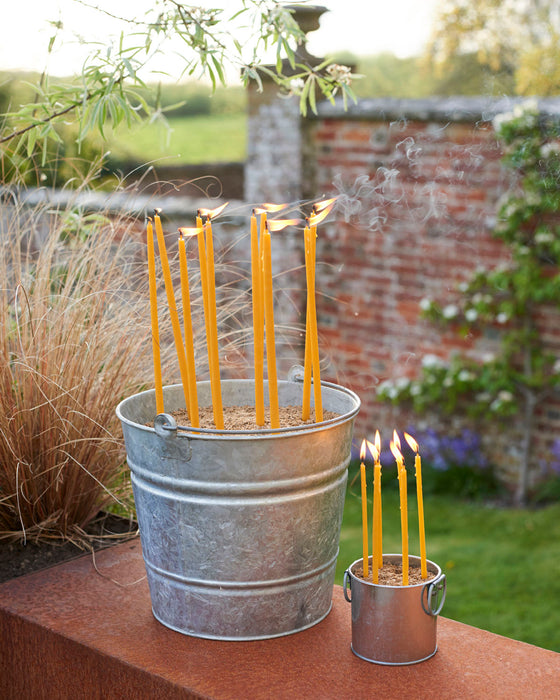 A bundle of thin beeswax candles in 3 different sizes.
Place in a galvanised bucket of sand for that chic not trying too hard feel. Perfect for wedding tables, 30th/40th and beyond as a small centre piece.
Or scattered around in jars and various pots. Be creative!!
These little beeswax gems are very versatile.
We wrap them in a rough old piece of hessian with a string tie.
Small -19cm x 0.5cm
Med - 24cm x 0.7cm
Large - 32cm x 1cm