British made oak shaker peg rail with 2/4/6 pegs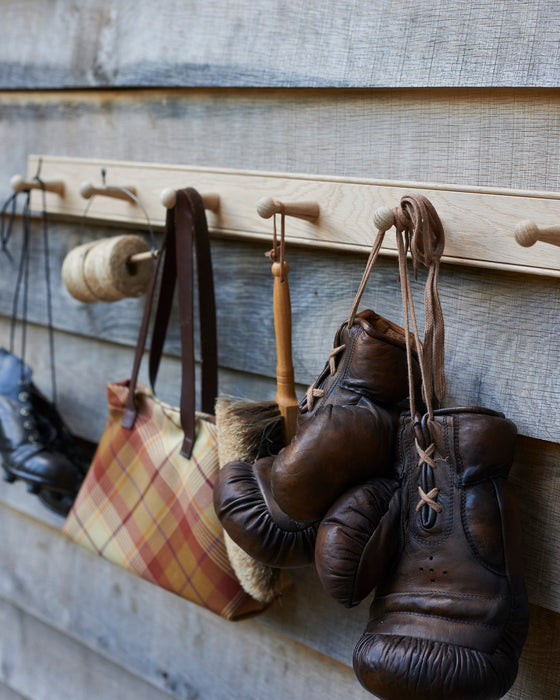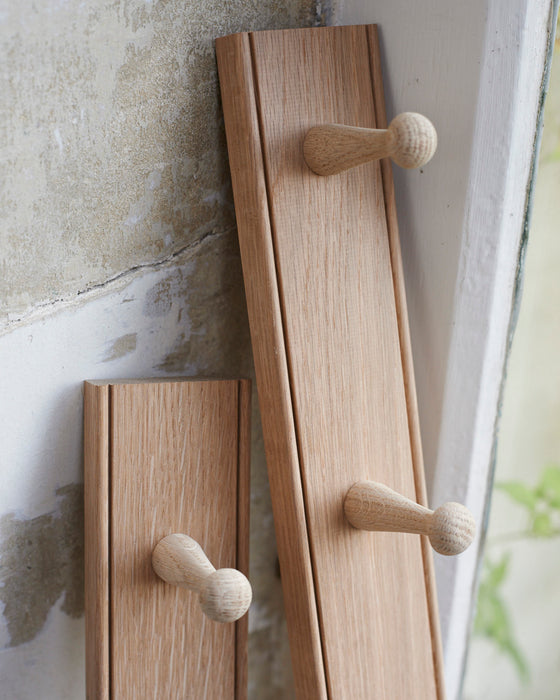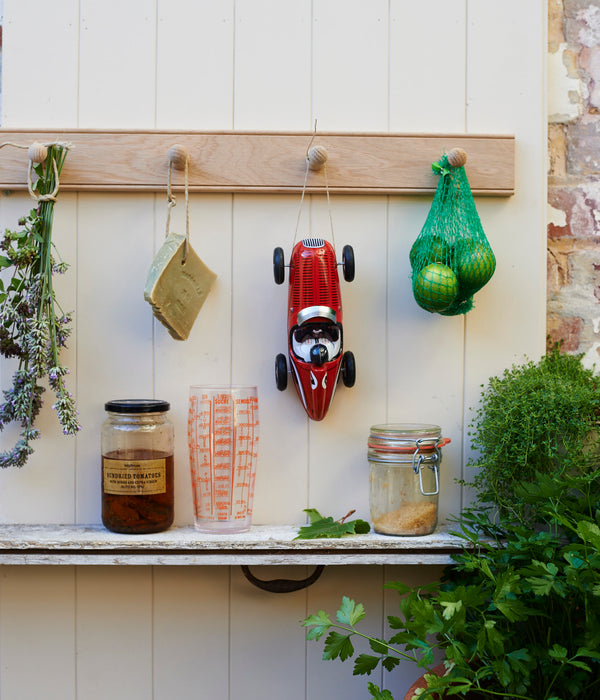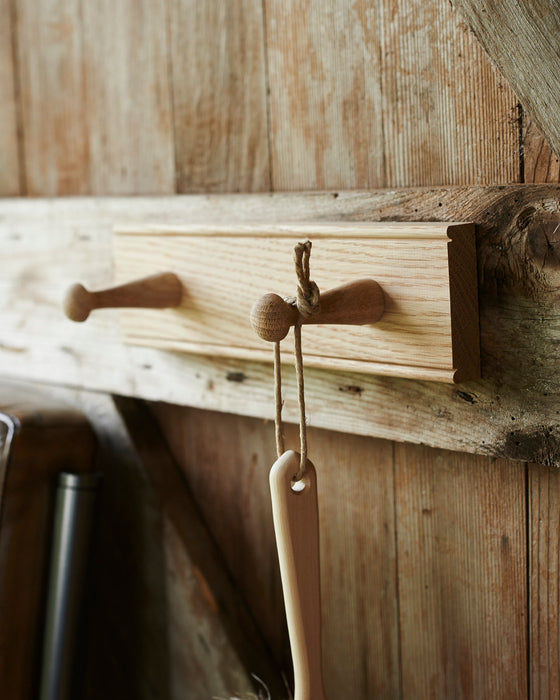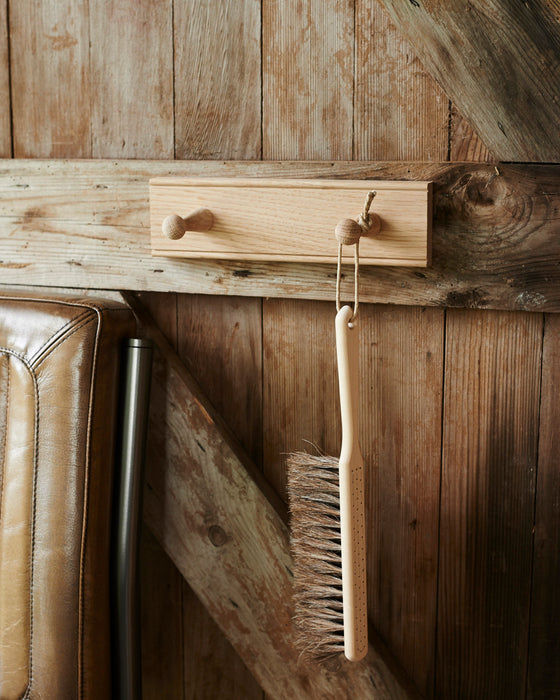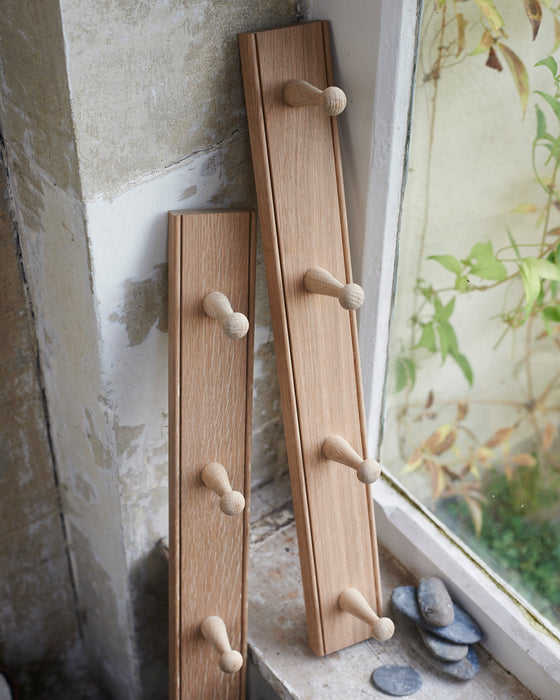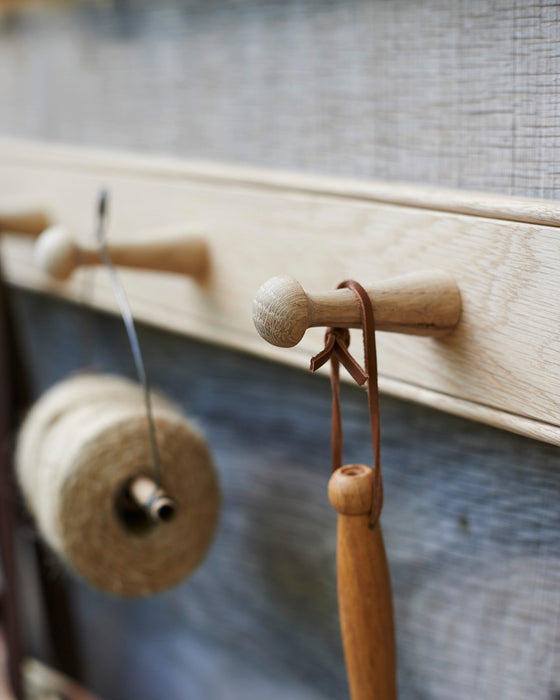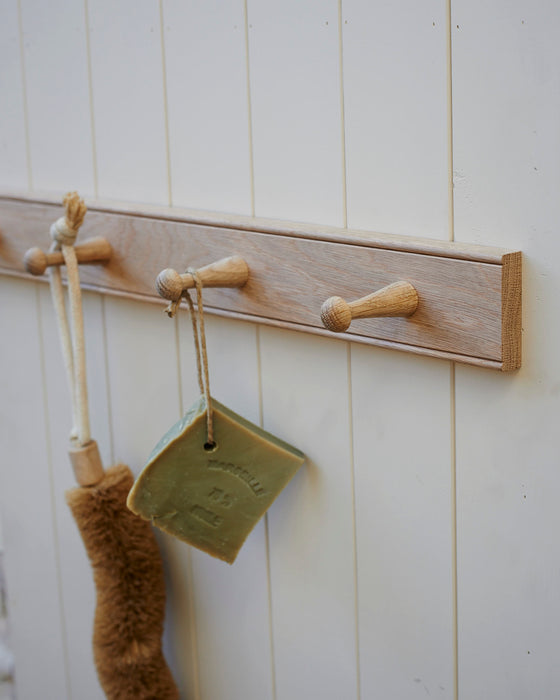 These beautiful British made, hand crafted oak shaker peg rails would work equally as well in your bathroom, kids bedroom, dressing room and boot room. The six oak pegs allow plenty of hanging space for all the family. We also have it available in  4 & 2 peg lengths. The Cream white is available in a 4 peg.

For longer bespoke lengths please email for quote.

We have recently supplied a 275cm bespoke peg rail for a local yoga studio.

6 peg rail  W - 91.5cm / H - 7cm / D - 9cm
4 peg rail  W - 56 cm / H - 7cm / D - 9cm
2 peg rail  W - 26 cm / H - 7cm / D - 9cm