Beechwood shoe brush set in metal box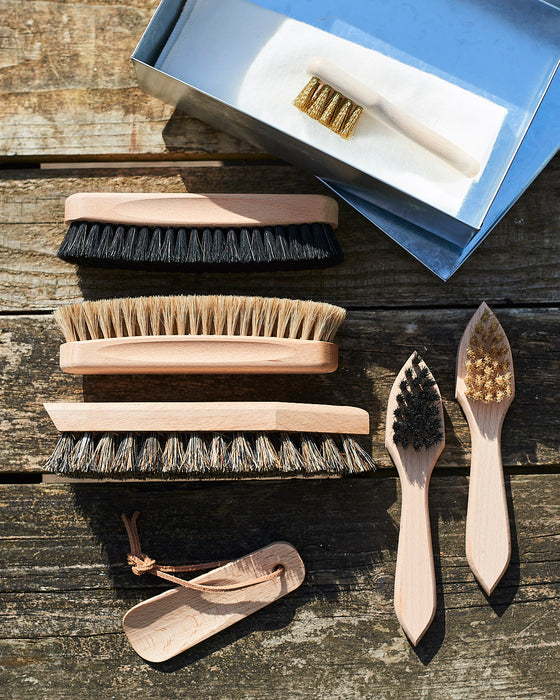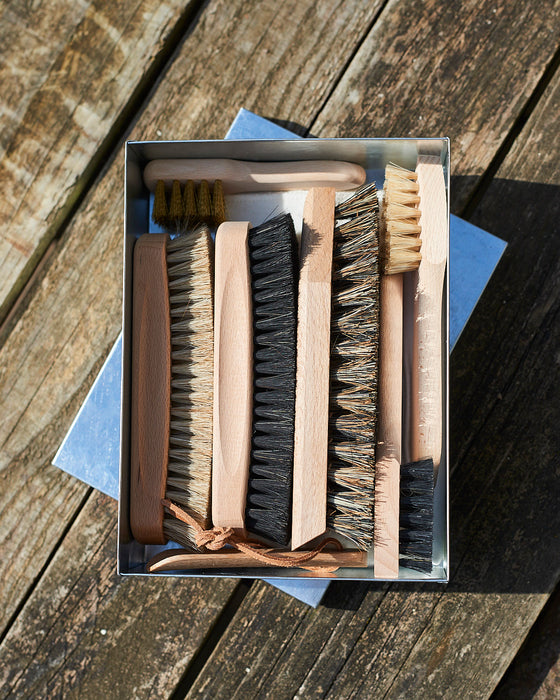 This is a complete shoe shining kit in a handy metal box for easy storage. brushes/shoe horn and suede brush all in one easy metal box.
The kit includes: Dark & light sturdy polishing brushes, Cleaning brush, light & dark polish applicators, suede brush, mini shoe horn & polishing cloth.
Box size - 16.6cm x 22.5cm x 7cm