Antique look hand welded glass and brass lantern.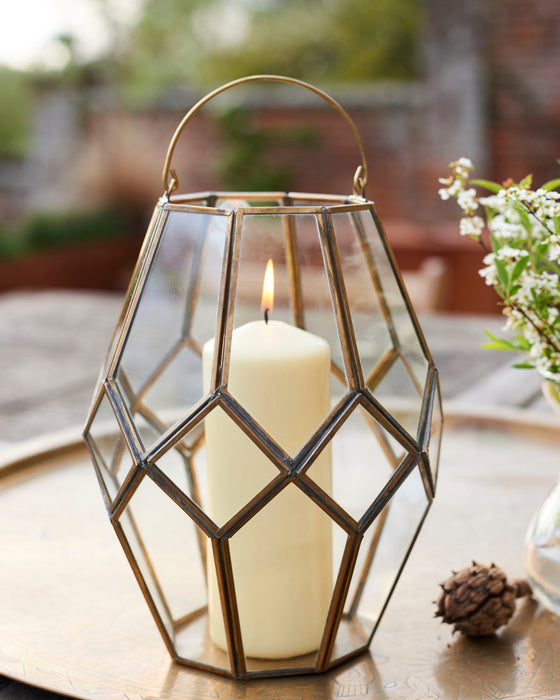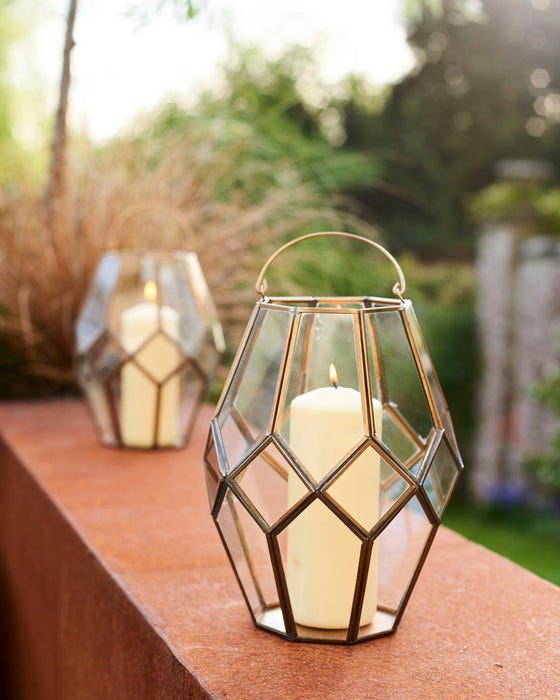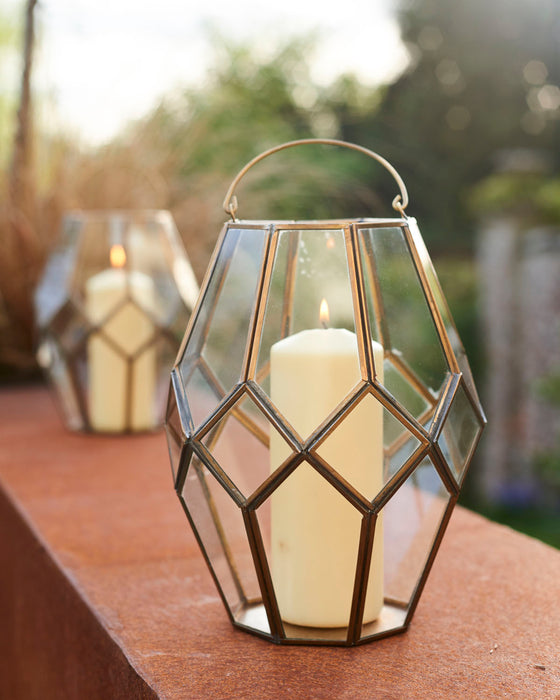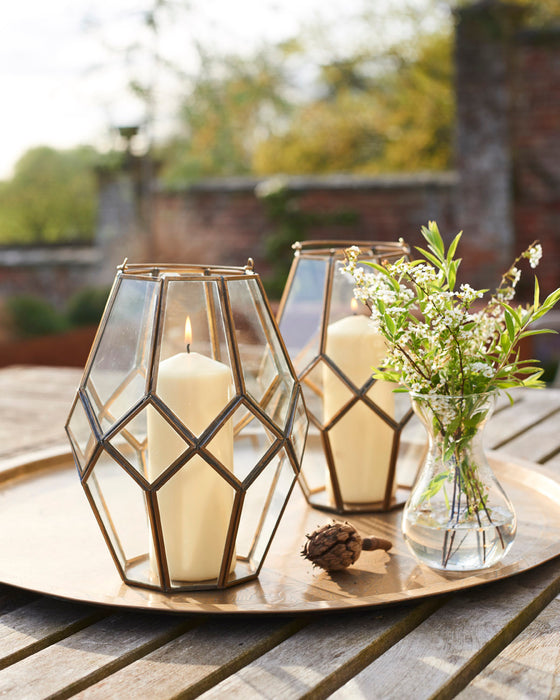 These brass lanterns are hand welded to fit individual glass windows.

The brass gives a very antique aged feel and are solid and well made.

The Medium will fit perfectly on an outside garden table. the large are more ground based due to the size.

Ideal for the summer evenings.

Medium -H -  26cm Dia -  20cm
Large - H - 35cm Dia - 25cm

Please allow a week for delivery.