A waxed beechwood dog brush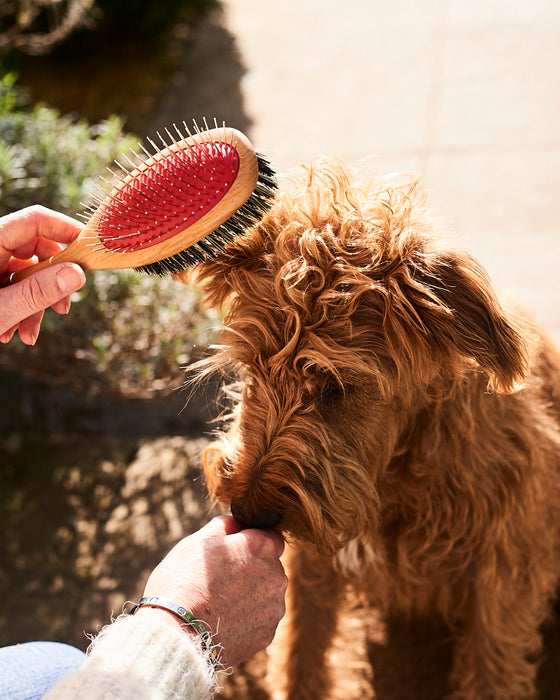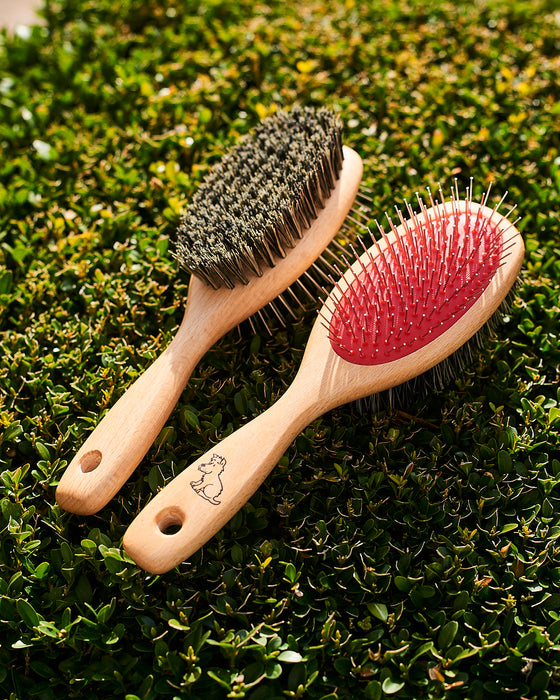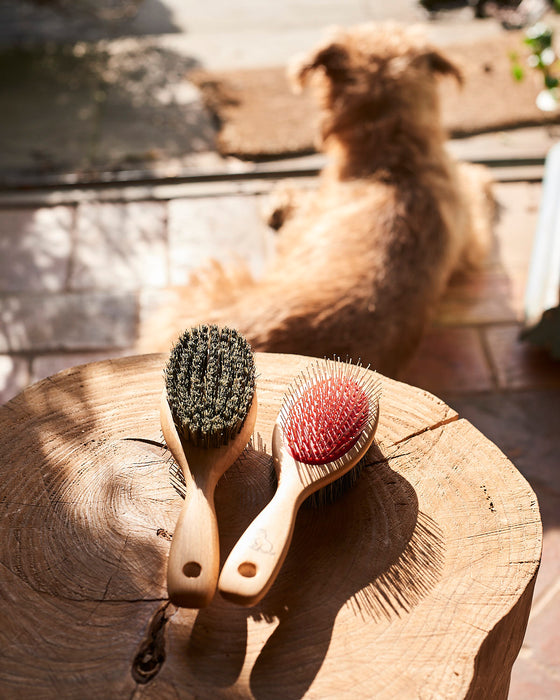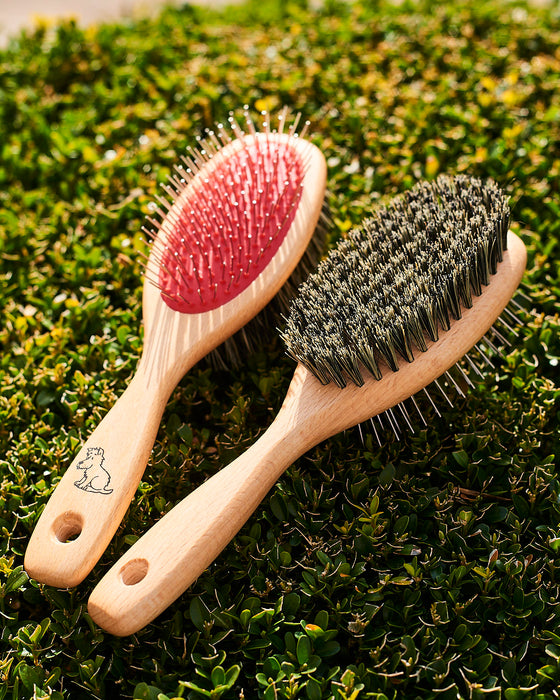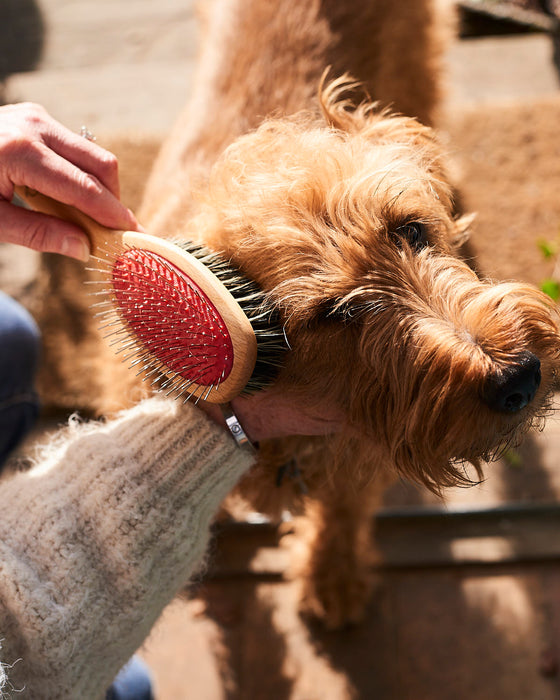 If you like your dog you need one of these. The dog brush is very nicely made and gives a real feel of quality. One side has metal pins set in a red pad and the other side is a tough Tampico and union fibre.
The handle is waxed beechwood with a cute line drawing of a dog.

L 23.5cm