Industrial reclaimed metal towel rail 3/4-1/2 inch pipe.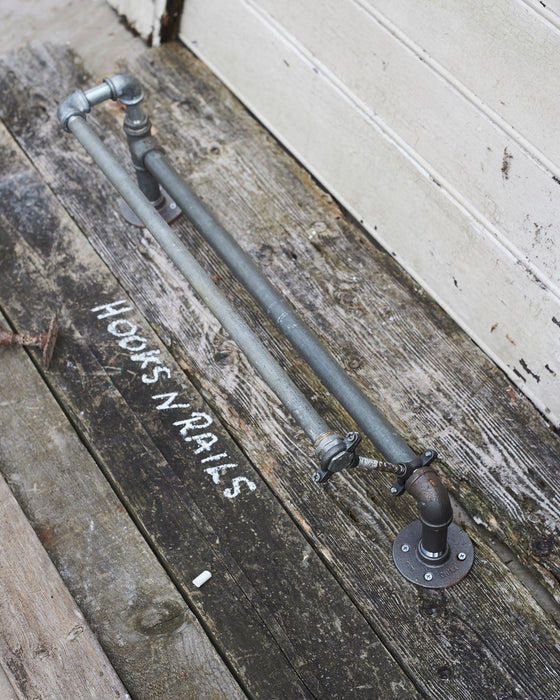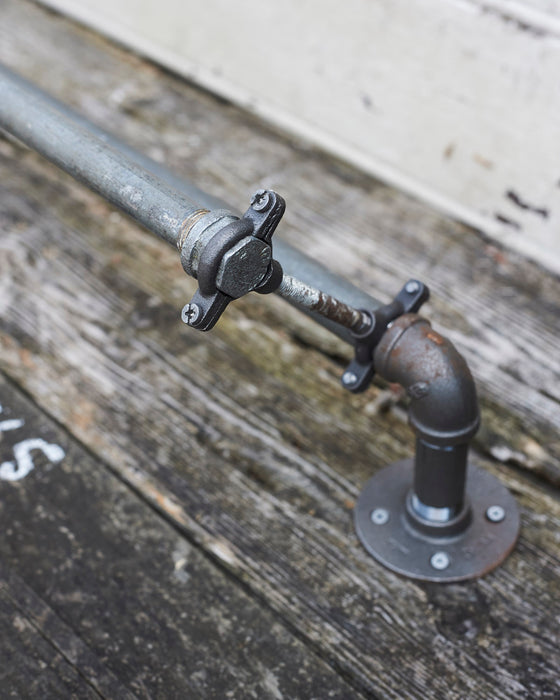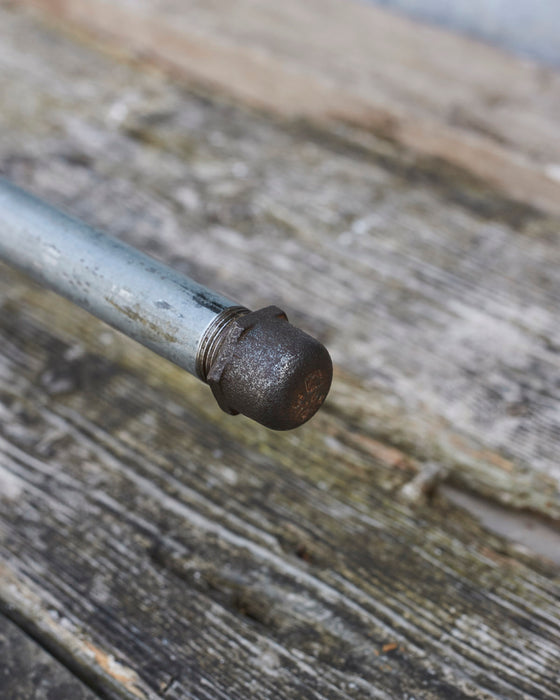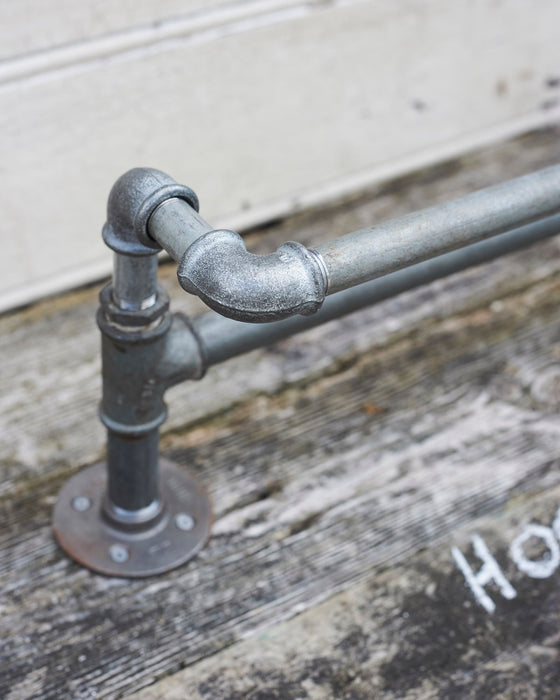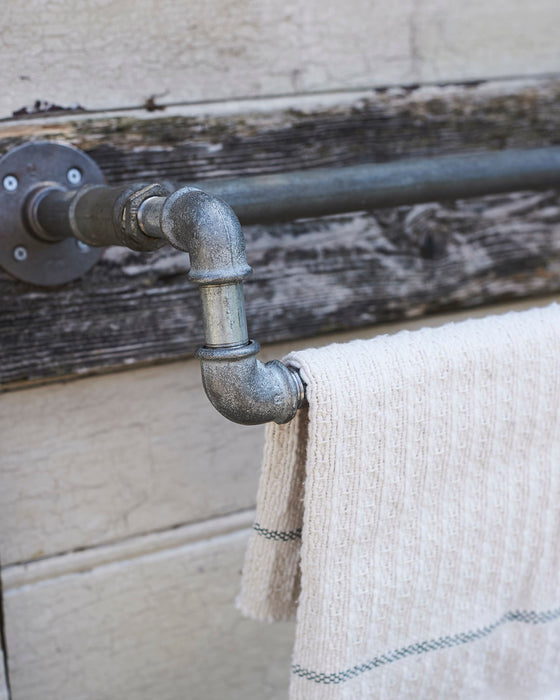 This is a one off industrial metal pipe rail.

Made from a combination of reclaimed & new ,but worn metal pipes and fittings - 1/2 & 3/4 inch.

Complete with knocks ,rust, paint scratches and all.

Use for towels, attach kitchen hooks for utensils.

This is not for the person who wants a Hilton hotel look. This is warts and all!

L 73.5cm
D - 24cm