Industrial grey steel hanging hooks in 3/4 inch pipe.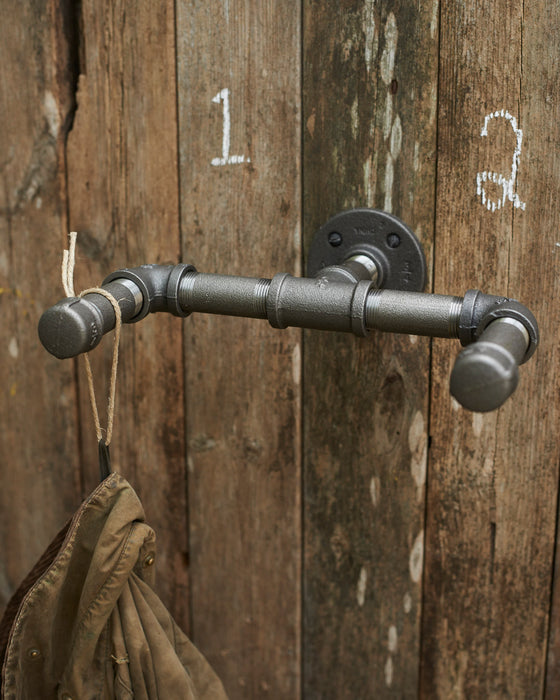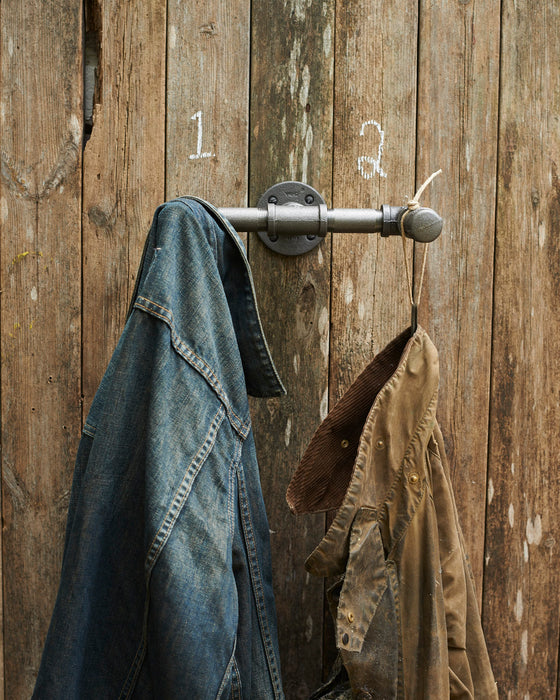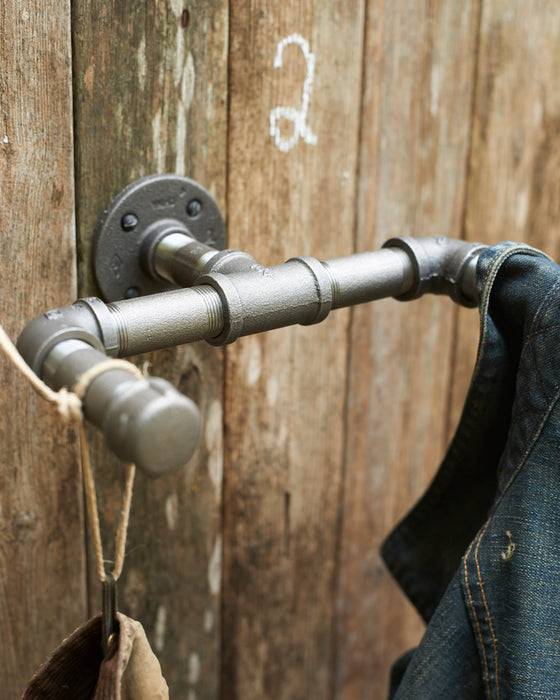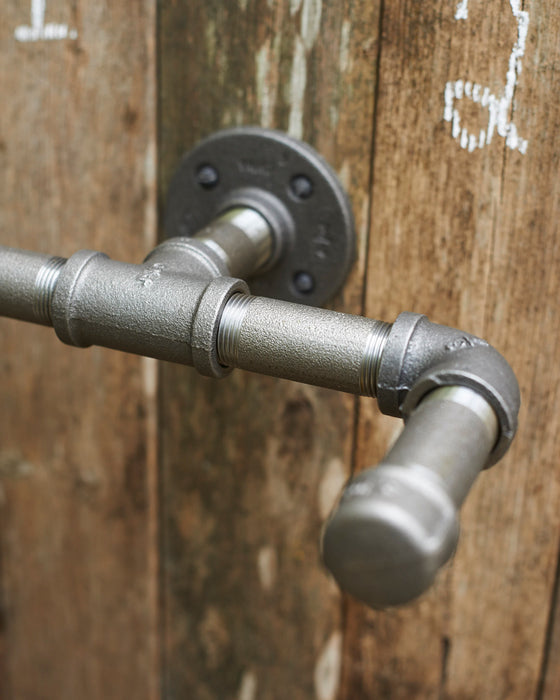 Twin industrial galvanised hanging hooks for the bootroom,dressing room or club cloak room.

Use your imagination and these steel hooks can be used anywhere.

They are bang on trend and these industrial hooks will last a lifetime.

They are made from black steel in 3/4 inch pipe and fittings.

Secured via a 4 hole bracket (screws not included)

Being a raw steel these are not recommended for exterior use or within a damp environment.

If you are happy with the natural weathering and rusting all well and good for exterior use.

L- 29cm corner to corner
Depth - 22cm